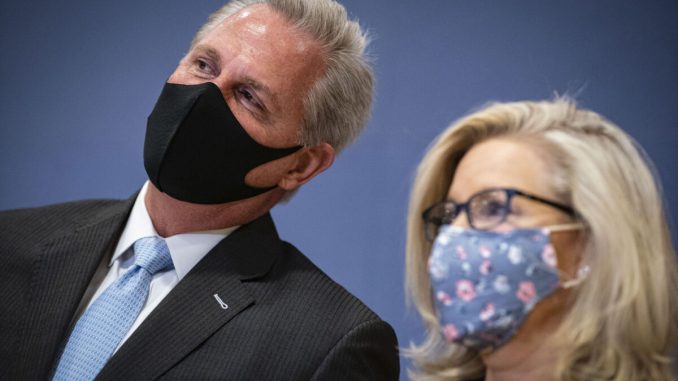 House GOP Leader Kevin McCarthy (R-Calif.) stated that he supports Rep. Elise Stefanik (R-N.Y.) over House No. 3 Republican Rep. Liz Cheney (R-Wyo.) amid a high-profile dispute over the party's support for former President Donald Trump and its messaging moving forward.
In an interview Sunday, McCarthy said the House Republican Conference chair, which Cheney currently occupies, needs to be a spokesperson for the party's goals, including taking back the majority in 2022.
When asked point-blank about whether he supports Stefanik during a Fox News interview, he said, "Yes, I do," meaning that it's all-but-certain that Cheney will be ousted from her position. Cheney survived a vote to retain her position as House Republican Conference chairwoman earlier this year.
The GOP leader was then asked about whether there are enough votes to oust Cheney, and he replied: "Everyone in the leadership serves at the pleasure of the conference and as you know, there's a lot at stake."
"To defeat [Speaker] Nancy Pelosi and the socialist agenda, we need to be united. And that starts with leadership," McCarthy said, referring to the House speaker. "That's why we will have a vote next week. And we want to be united in looking, moving forward. And I think that's what will take place."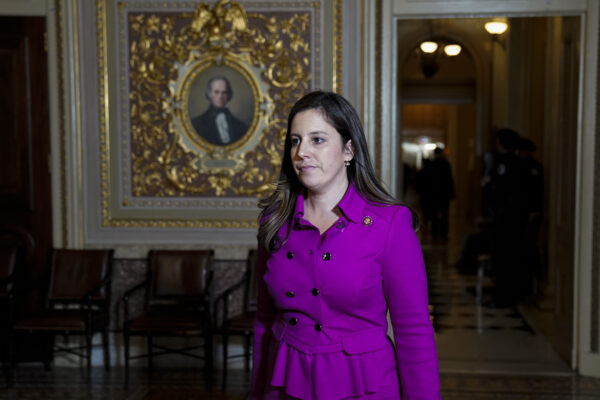 The House Republican leader was asked about whether Cheney's public criticisms of former President Trump were a factor, and he replied that members could "take whatever position they believe in." Cheney, the daughter of former Vice President Dick Cheney, was among 10 House Republicans to vote to impeach Trump following the Jan. 6 Capitol breach, and she's frequently said that the Republican Party needs to break away from Trump's influence.
"What we're talking about, it's a position in leadership. We are in one of our biggest battles ever for this nation and the direction, whether this next century will be ours," McCarthy told Fox News.
McCarthy then focused on the importance of being the House Republican No. 3. Last week, House Minority Whip Steve Scalise (R-La.) threw his support behind Stefanik over Cheney.
"As conference chair, you have one of the most critical jobs as the messenger of going forward. Are we talking about what the Democrats are doing on the border? Are we talking about all the missed jobs report that we just had? Are we building an economy?" McCarthy said.
Trump, meanwhile, said in a statement that he prefers Stefanik, who backed some of Trump's post-Nov. 3 claims about the election, and praised her communications skills.