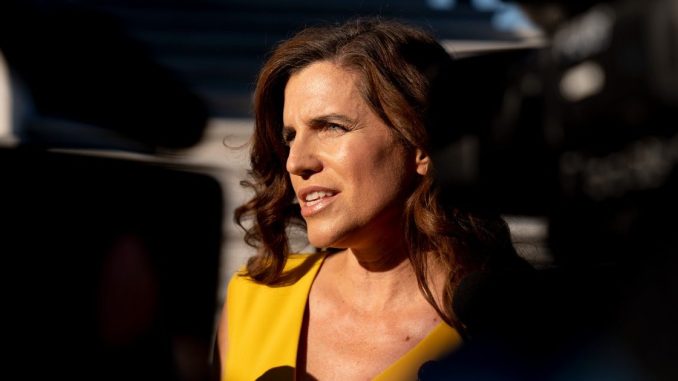 OAN Newsroom
UPDATED 10:53 AM PT – Monday, November 15, 2021
GOP Rep. Nancy Mace (R-S.C.) has multiple primary challengers, including one who has suggested that Mace is a political turncoat. In a recent interview with Breitbart, Ingrid Centurion said she would place her focus on the people in her district, not whatever D.C. establishment types want. She also said that Joe Biden is letting the border get out of hand.
FULL INTERVIEW:
As a former immigration law enforcer and Army veteran, Centurion said observing the border during the crisis has been eye-opening after seeing up to 300 cross at one location in one evening. With Biden's failures, she believes Mace is catering to the Democrats by turning her back on Donald Trump and supporting Steve Bannon's indictment.
"She rides to office on the coattails of Donald Trump and the minute she gets in there, she turns her back on him," asserted the GOP challenger. "This is the typical politician. It's shameful, it's spineless and it is not someone that represents conservative values."
Mace is a first-term congresswoman having unseated an incumbent Democrat in the swing district last November.