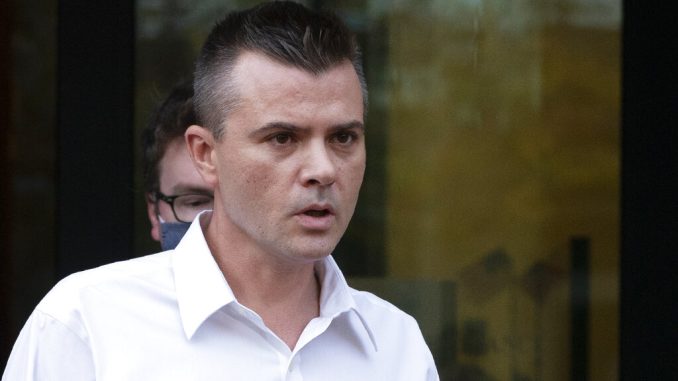 OAN Newsroom
UPDATED 7:46 AM PT – Friday, November 12, 2021
Top Democrats who promoted the debunked Russia probe are silent amid the latest indictments by Special Counsel John Durham.
#Durham: 39-page indictment Igor Danchenko stands out because it makes the linkage between Clinton campaign/lawyer, opposition research known as "Steele Dossier" used by FBI to obtain surveillance warrants for Trump campaign aide @carterwpage + then Special Counsel Mueller probe. pic.twitter.com/XVGvUpfYnL

— Catherine Herridge (@CBS_Herridge) November 4, 2021
According to reports Thursday, seven House Intelligence Democrats who defended the false Steele dossier have refused to comment on the charges against legal scholar Igor Danchenko. Those democrats include Adam Schiff (D-Calf.), Eric Swallwell (D-Calif.), Joaquin Castro (D-Texas) among others.
Danchenko was the main source behind the dossier, compiled with the help of Clinton ally Charles Dolan and paid for by the DNC along with the Hillary Clinton campaign.
"What we got from this indictment is that it goes right to the Clintons," stated GOP Rep. Jim Jordan (D-Ohio). "People who were tight with the Clintons were actually part of the sourcing for Christopher Steele. And the other key takeaway is they accused President Trump of actually working with Russians, which was complete bologna, but they were in fact working with Russians."
Meanwhile, the mainstream media, who long claimed the dossier was real, are now avoiding the matter as well.
"All these people, there was nothing, nothing," said political commentator Steve Malzberg. "And Schiff knew it and he kept lying. And the media kept letting him lie…so I mean it it just goes on and on."
Former State Department spokeswoman Morgan Ortagus recently pressed Schiff on the matter, but the California Democrat failed to admit to any wrongdoing.