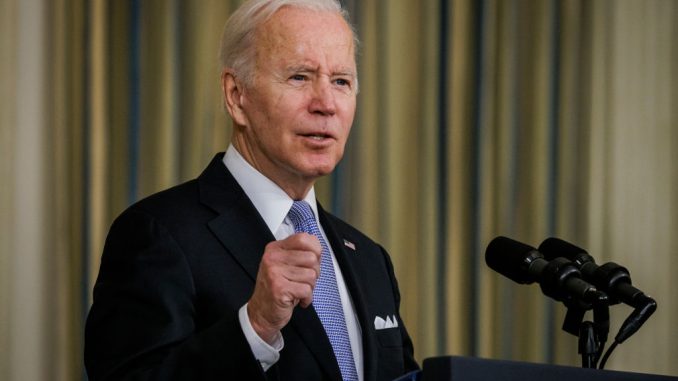 OAN Newsroom
UPDATED 12:07 PM PT – Monday, November 8, 2021
Hundreds of thousands of Americans involved themselves in a nationwide strike against Joe Biden's vaccine mandate.
The strike, organized by attorney Leigh Dundas, began in Los Angeles on Monday. Additionally, it was spearheaded by workers from trucking and telecommunications industries.
Dundas called Biden's mandate an obvious overreach and abuse of power. She said that the American people are prepared to stand up to his unlawful actions.
Last week, Biden's officials released an OSHA rule that mandates employers with more than 100 workers to enforce vaccinations on their employees. Opponents of the mandate have argued people have the right to reject "experimental gene therapy" and they must not lose their livelihood because of it.
"They are calling me and every attorney and yeah, they're saying, yeah we wanna do a lawsuit. But, let me tell you where it's really at, we're sick of this. We are sick of Biden, we are sick of our employer. We know this is unconstitutional," stressed Dundas.
The strike will take place in major cities across the U.S. and it's set to last through Nov. 11.
HAPPENING NOW – Large number of Los Angeles (LA) city workers, including members of Police Dept., Fire Dept., City Metro employees, etc. are staging a protest against vaccine mandates saying "we will not comply"pic.twitter.com/mOqYE0nuz8

— Insider Paper (@TheInsiderPaper) November 8, 2021