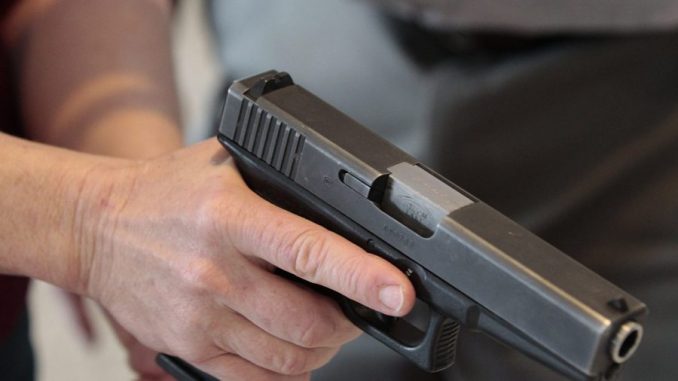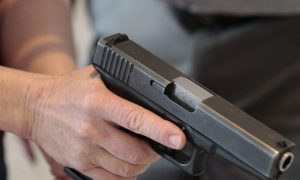 A school board in Indiana this week voted to bar school resource officers (SROs) from carrying guns, the first such rule in the state.
The Monroe County Community School Corporation's Board of Trustees made the decision after two members delivered monologues against guns, including one who falsely claimed that no school resource officer in the U.S. has ever stopped a shooting by discharging his or her weapon.
"There has been no instance where an SRO prevented a school shooting with the discharge of a weapon," Jacinda Townsend Gides told a meeting, citing the Harvard Civil Rights-Civil Liberties Law Review.
A search by The Epoch Times found at least three times a school resource officer shot their weapon to stop a student who was armed.
"I think that really goes into my decision, as well, that statistically speaking, however the SROs are functioning, weapons are not an essential part of that," Gides alleged.
Gides also said she supported disarming officers because seeing the officers with guns in the school "causes quite a bit of fear in me."
"I can't imagine how much fear that might cause for a teenager to know that sort of thing present in a situation," she added.
April Hennessey, another board member, opened by acknowledging that the topic was complex.
"I'm not naïve, necessarily. And perhaps even I understand somewhat thoroughly how it feels to walk into a school building and have some fear, especially on the heels of some of the events that we've seen. But I also think that we have a commitment to make to all of our students and adults in the building not to frontload our schools with fear," she said.
"And I do think that for many people guns signal or signify that we have something to be afraid of. And I think for many of our students who have grown up in unsafe home environments or in complicated relationships with law enforcement, that in and of itself can be triggering," she added.
Hennessey said the board has put into place alternative practices to ensure students' safety.
She did not respond to a request for comment for examples of those practices. Gides did not return an inquiry.
All members voted for the change in policy except for Martha Street, who had attempted to push back the vote so members could study the topic further.
Street did not respond to a request for comment.
SROs are sworn law enforcement officers who are responsible for safety and crime prevention in schools, according to the Department of Justice.
Chase Lyday, president of the Indiana School Resource Officers Association, told The Epoch Times that barring officers from carrying firearms "doesn't align with the best practice of the organization or of the profession."
"By statute, school resource officers are tasked with keeping outside threats outside and dealing with them as they come. Without a firearm they can't deal with an outside threat, particularly one that would include a firearm," he said. "They couldn't do nothing more than any other civilian. So, it certainly puts a lot of people at risk that don't have to be."
Keith Williams, who is part of the association, before the vote asked members to remember that the school year is nearly over and suggested taking the summer "to consider things and consider consequences, both good and bad."
Several letters from concerned citizens were ready during the meeting, including one from a parent.
"These SROS have been asked to be armed and present at the school board meetings all year," the parent wrote. "Why is it okay for them to protect you but not my children or myself?"