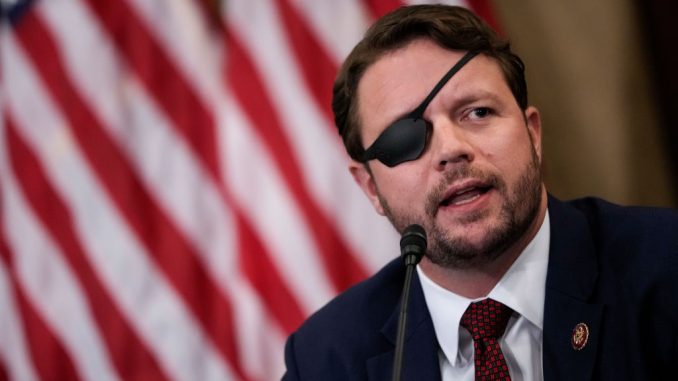 OAN Newsroom
UPDATED 5:04 PM PT – Wednesday, November 3, 2021
Texas Rep. Dan Crenshaw (R) entered the lion's den to debate critical race theory on the liberal talk show "The Daily Show" with Trevor Noah. The pair talked about a range of topics during Crenshaw's appearance this week, starting with their view points as people who have lived outside the U.S.
Crenshaw said his upbringing helped him appreciate America and showed him there is no other place like it to which Noah agreed. They went on to discuss topics such as immigration, cancel culture and critical race theory.
The Texas Republican said critical race theory is a misrepresentation of history, which led to the two offering differing opinions.
Trevor and @DanCrenshawTX talk critical race theory. pic.twitter.com/Ols14Cidlo

— The Daily Show (@TheDailyShow) November 2, 2021
"If you're teaching white students that they're evil…when a child has to come home and say 'Mom, am I evil because I'm white?' or a Black student has to say 'Am I disempowered, am I automatically disempowered and at a disadvantage because I'm Black,' that's bad. You're setting that Black student up for basically to be imprisoned by the sense of despair for the rest of their life," mentioned Crenshaw.
Noah responded stating, "there's a difference, I feel, between telling somebody where they are or what obstacles they may face, and victim mentality. And I think there's a difference between the two."
In the end, the pair acknowledged their differing views and shook hands.