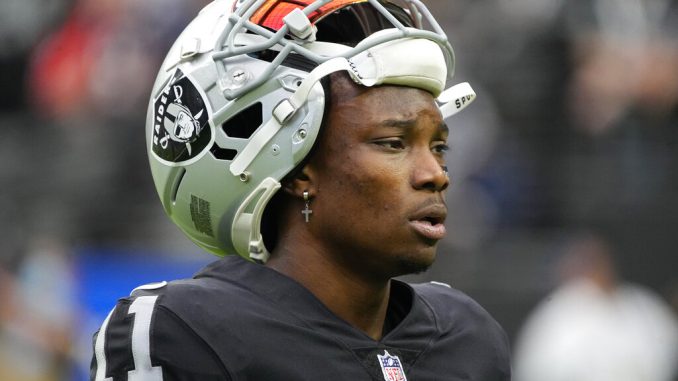 OAN Newsroom
UPDATED 2:40 PM PT – Wednesday, November 3, 2021
Former NFL wide receiver Henry Ruggs III was involved in a fatal car wreck. Prosecutors laid out new evidence on Wednesday during Ruggs' first court appearance in Las Vegas on DUI and reckless driving charges.
They said the 22-year-old was driving his Corvette at 156 miles-per-hour down a residential street early Tuesday morning when he slammed into a RAV4, which immediately burst into flames. The 23-year-old woman driving the car involved, along with her dog, died at the scene.
On Wednesday, a judge ordered Ruggs be held on $150,000 bail and placed on strict electronic monitoring upon release.
"Additionally, he is ordered to with stain from the consumption of alcohol, controlled substances, and any prohibited substances. I am ordering a SCRAM monitoring device to be placed on his person in order to ensure compliance with that order before his release. He is ordered not to drive. He is ordered to surrender his passport to defense counsel until further order of the court," explained Judge Joe Bonaventure of Clark County, Nevada.
Police said Ruggs' blood alcohol level was more than twice the legal limit and a loaded gun was found on the floor of his car. The Las Vegas Raiders released Ruggs late Tuesday night and made a statement to the victim's family.
He will be expected to appear back in court on Nov. 10.