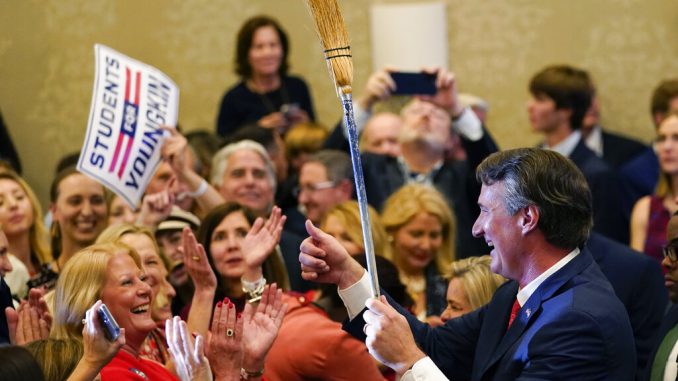 OAN Newsroom
UPDATED 10:40 AM PT – Thursday, November 4, 2021
Democrats may control the White House, but Republican campaigns built back better. The party won the offices of governor, lieutenant governor, attorney general and a majority of the General Assembly in Virginia on Tuesday. They also came within one percent of taking the governor's mansion in New Jersey.
These are two states Joe Biden won by 10-points and 16-points respectively in 2020. Though some could brush these outcomes as a fluke, University of Virginia Professor Larry Sabato believes this may be a sign of things to come.
"This is a very high DEFCON rating for Democrats, that's what this small midterm election was," he stated. "And unless Democrats have a major course correction in the White House and Congress, it's going to be the same DEFCON rating next year for the midterm elections nationally."
Sabato believes the elections were a referendum for democrats on a federal level.
"I would say Joe Biden's low ratings and the absolute inability of the Democrats in Congress to get their act together and to do so in the most embarrassing way possible in public…had an impact," he continued. "There's no question, it depressed the Democratic vote. And the Republican vote, meanwhile, was sky high."
Sabato, a critic of President Donald Trump, believes the 45th president would have hurt Governor-elect Glenn Youngkin had he been heavily involved in the campaign. He believes the Youngkin campaign courted Trump in a way future campaigns could emulate for success moving forward.
"They have to keep Trump's voters on their side by not being too offensive to Trump, but at the same time, in order to win the independents and to win enough votes maybe even from a slice of Democrats, they have to keep Trump, I would say, more than arm's length," said the professor.
Sabato now looks for the Democrats to develop a new strategy in next year's midterms. If they don't, he believes they may suffer defeats similar to Terry McAuliffe.