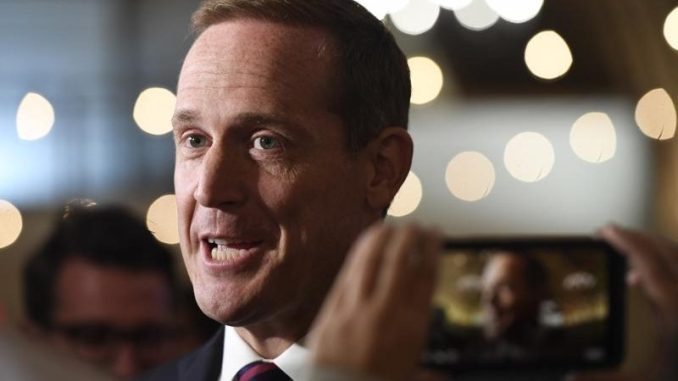 OAN Newsroom
UPDATED 9:39 AM PT – Wednesday, September 7, 2022
Democrat Cheri Beasley and Republican Ted Budd are going head to head to replace outgoing North Carolina GOP Sen. Richard Burr.
Budd is running because he is concerned about the US' future. He said that jobs in North Carolina are under attack each day from Washington. The Trump-endorsed candidate has suggested cutting back government involvement in the economy to fix the inflation problem in the US.
"One of the things you can do, one, stop injecting so much money into the economy," Budd stated. "The other is going to be, what could we do to incentivize people to produce? Ronald Reagan figured this out with the supply side economics and that is you de-regulate. De-regulation is an important as tax cuts."
In contrast, Budd has highlighted Beasley's support for the Biden administration's agenda.
"My opponent Cheri Beasley, she doesn't seem to have any problem with Joe Biden's agenda," he noted. "So let's be clear: Cheri Beasley is the most radical, liberal candidate to ever run for US Senate here in North Carolina."
Biden's war on American energy hurts working families and job creators, and makes America dependent on other countries for fuel.

America MUST become energy dominant again.https://t.co/osu0nLMLiE

— Congressman Ted Budd (@RepTedBudd) September 6, 2022
The Republican nominee is also concerned about the crisis at the southern border and that his Democrat opponent is not holding Biden accountable, but he will. If elected to the Senate, Budd would fight inflation, help secure the border and push back against the Biden administration's policies.