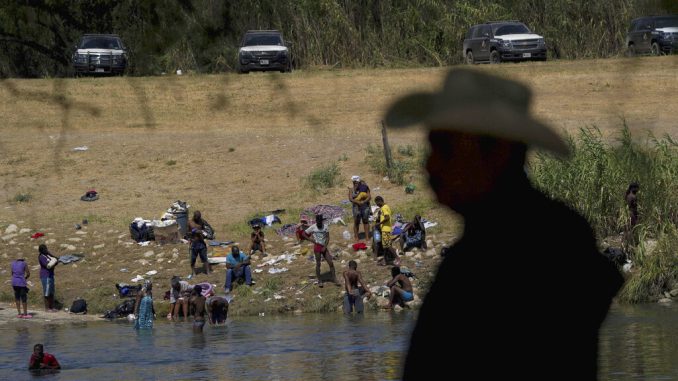 OAN Newsroom
UPDATED 9:57 AM PT – Thursday, November 4, 2021
Joe Biden denied plans for $450,000 payments to migrant families separated at the border, saying it's "not going to happen." During a press conference in D.C. Wednesday, he called the plan "garbage."
His remarks came after reports circulated that his administration planned to pay taxpayer money to illegal immigrants separated from their families at the border under the Trump administration. When asked if his plan would incentivize illegal immigrants, Biden said "yes" if it were true but it's not.
Pure insanity. The Biden administration is reportedly looking to pay $450,000 to illegal immigrants who knowingly broke the law.

It's a slap in the face to our law-abiding citizens who wake up, go to work, and pay their taxes.

— Kevin McCarthy (@GOPLeader) October 28, 2021
While Biden denied the plan, the Wall Street Journal citied anonymous sources in an October article who claimed Biden was planning the big payout to resolve lawsuits on behalf of illegal immigrant families.
The Biden Administration is considering a plan to pay illegal immigrants nearly $450,000 a person.

American citizens? Enjoy the high gas prices!

— Rep. Jim Jordan (@Jim_Jordan) October 29, 2021
The ACLU has maintained Biden may not have been fully briefed about the actions of his own Department of Justice. They claim he would be abandoning his campaign promise to provide justice for thousands of separated families if he doesn't follow through with the plan.