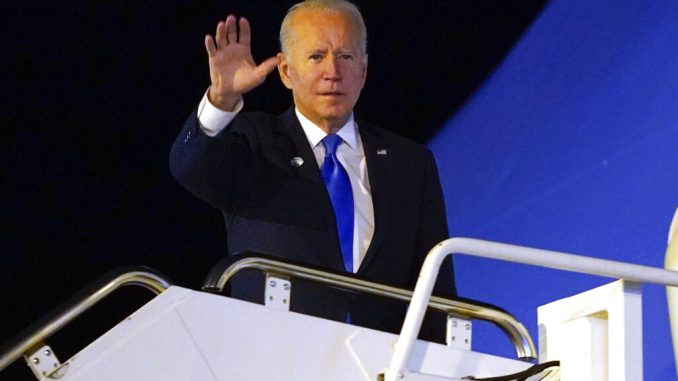 OAN Newsroom
UPDATED 10:07 AM PT – Wednesday, November 3, 2021
Republican lawmakers are requesting information on carbon emissions used to transport government officials to the COP26 summit in Glasgow.
In a letter to the Government Accountability Office (GAO) on Tuesday, Sen. Joni Ernst (R-IA), along with two others, said Joe Biden and 13 members of his cabinet used jets to travel to the Glasgow climate summit. The lawmakers said Democrat officials also used extensive motorcades to travel around the town while visiting.
Climate Czar John Kerry has jetted off to yet another climate meeting overseas…using fossil-fueled transportation on the taxpayers' dime. ✈️
 
I'm working to expose the Biden Administration's blatant climate hypocrisy. ⤵️ pic.twitter.com/nSGorYmmpR

— Joni Ernst (@SenJoniErnst) November 2, 2021
Republicans said this shows the hypocrisy of Democrat officials trying to restrict travel for everyone else due to so-called climate change, but enjoying carbon-based transportation themselves.
Republican senators are now asking the GAO to calculate the "total amount of carbon emissions" resulting from Biden's travel to the Glasgo' summit.