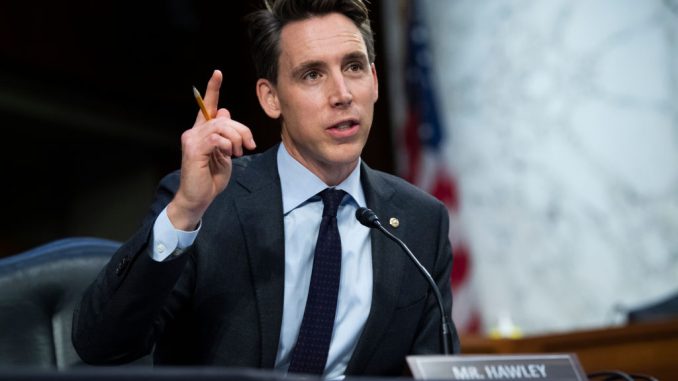 OAN Newsroom
UPDATED 11:04 AM PT – Wednesday, October 27, 2021
The under secretary of defense for policy faced some tough questions as he testified in front of the Senate.
At a hearing on Tuesday, Republican Sen. Josh Hawley (Mo.) grilled Under Secretary of Defense Colin Kahl about the vetting of Afghan refugees. Hawley revealed an email, which raised new questions about who was flown into the U.S. during the flee from Afghanistan.
The email Hawley referred to was supposedly sent from U.S. Diplomat Gregory Floyd in August and showed that Joe Biden phoned Ambassador to Afghanistan Ross Wilson to relay instructions about who to let aboard U.S. military aircrafts. In the email, Floyd said Biden directed officials to board any Afghans they believed were at risk and had a valid ID, and said "total inflow must exceed the size available and ERR on the side of excess."
NEWS: This email was shared w/ me by an American official present jn Afghanistan during the evacuation who was shocked by Administration's failure to vet Afghans before they were evacuated. Email details orders from Joe Biden to fill up the planes – even without vetting pic.twitter.com/LJq0dHlcm0

— Josh Hawley (@HawleyMO) October 26, 2021
This prompted Hawley to ask Kahl how or if Afghan refugees were vetted. However, Hawley quickly pointed out Kahl's claims about in-person vetting don't add up with what the Department of Homeland Security said.
In the meantime, Hawley has vowed to get the story straight with a clear answer from the DHS so Americans can know who Biden let into the country amid his handling of the botched Afghanistan withdrawal.