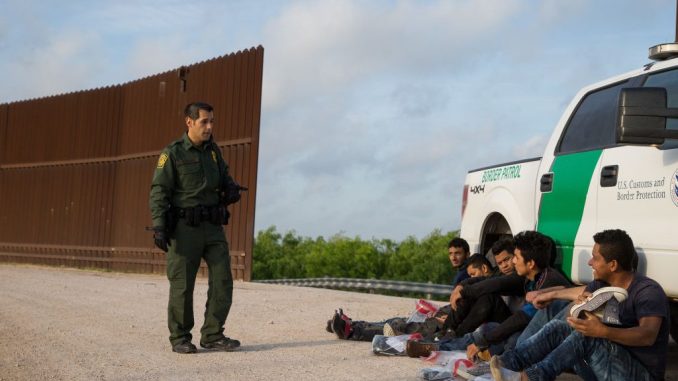 OAN Newsroom
UPDATED 6:05 PM PT – Wednesday, October 20, 2021
A new report reveals arrests at the southern border in the 2021 fiscal year reached their highest level in over three decades.
According to a Washington Post report citing U.S. Customs and Border Protection data, authorities arrested more than 1.7 million migrants in the 2021 fiscal year. This making it the highest number of Border Patrol arrests recorded since 1986.
🚨BIDEN BORDER CRISIS🚨

1.7 MILLION illegal immigrants have been detained this fiscal year – the highest level since 1986.https://t.co/J0vxyn5Feh

— Congressman Clyde Press Office (@Rep_Clyde) October 20, 2021
During the last fiscal year, Border Patrol arrested 608,000 Mexican nationals, 309,000 Honduran nationals and 279,000 Guatemalan nationals.
"Migration to the U.S.-Mexico border is now truly global. The implications for immigration policy require a far more comprehensive approach because it's not enough to say you have to deter migration from Mexico or Central America," said Cris Ramon, an immigration consultant. "This has become a far more complex problem for the administration to deal with."
Meanwhile, Joe Biden has put a stop to building onto the remainder of the border wall, ended the "Remain in Mexico" policy, advocated for more asylum and announced a pause on deportations and enforcement by U.S. Immigration and Customs Enforcement (ICE).