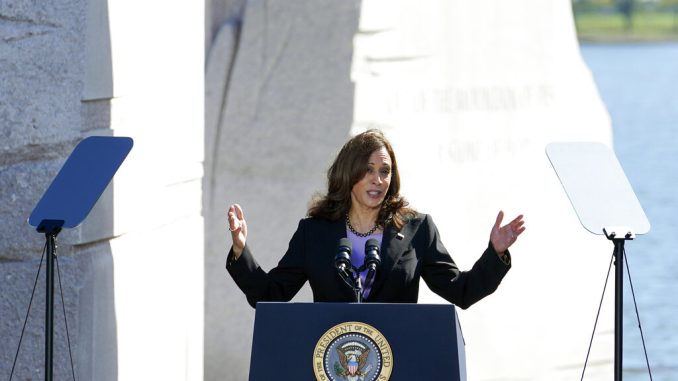 OAN Newsroom
UPDATED 11:14 AM PT – Thursday, October 21, 2021
As strikes sweep across the U.S., Kamala Harris is encouraging more federal employees to join unions. She elaborated on the policies in a Labor Task Force meeting Wednesday with Labor Secretary Marty Walsh.
The "bold" strategy is to give new hires union contact information and inform them of their right to unionize if they are eligible.
"We, as it relates to new hires, have decided and are committed to making sure they will be told at the time of being hired if they are eligible to join a union," Harris stated. "They will be given contact information and they will be informed of their rights. We'd like to believe that this happens every time, but we know it doesn't."
The policies will also apply for current workers.
"We're going to ensure that they are reminded if they are eligible to join a union, because again, we have folks who have been working in the federal government for years who during the course of that time may not have been informed," she continued. "And we want to make sure that they know now if they didn't know before."
Currently, only 20 percent of America's federal workers are union members, but Harris hopes the move will get more to join, not only in the federal workforce but in the private sector as well.
"But we also know that by example, we can hopefully encourage all workplaces, all industries to look at what is in the best interest of productivity," she stated. "In the best interest of morale and in the best interest, of course, of again, valuing the dignity of work."
The Labor Task Force is expected to send a report to Joe Biden on the initiatives Saturday. If agreed upon, through executive actions the government will be requiring itself to allow union bargaining in several federal positions.