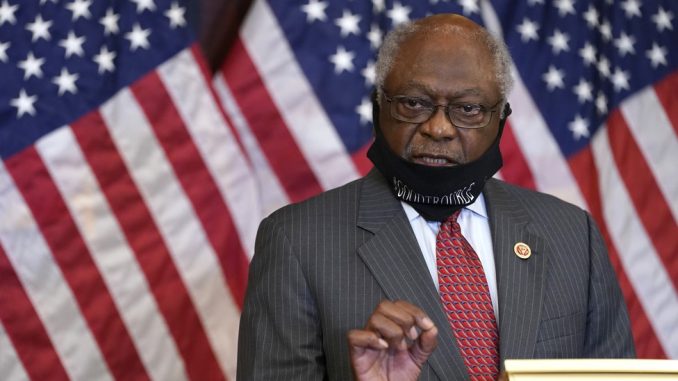 OAN Newsroom
UPDATED 12:59 PM PT – Monday, October 18, 2021
A top Democrat Party official is trying to deny that inflation and economic problems are caused by Joe Biden's policies. In a recent interview, House Majority Whip James Clyburn (D-S.C.) claimed supply chain disruptions causing inflation are not Biden's problem.
Instead, Clyburn asserted poor economic performance of the U.S. is part of a "global trend." His remarks came despite U.S. inflation running higher than in other advanced economies at above 5 percent compared to 3 percent in the U.K., 4 percent in Germany and -0.4 percent in Japan. However, Clyburn is blaming other countries for problems in the U.S.
"The problem we have here is that President Biden did have a big win with the American Rescue Act," claimed the House Majority Whip. "We immediately moved more than half of children living in poverty, came out of poverty. Around the 15th of every month we've got families with children getting checks in the mail."
I'm in the business of making sure we #BuildBackBetter for everybody – not just the people at the top. pic.twitter.com/9jysDgVG1D

— James E. Clyburn (@WhipClyburn) October 17, 2021
According to reports, economic problems are widely expected to last well into the next year due to Biden's misguided policies.