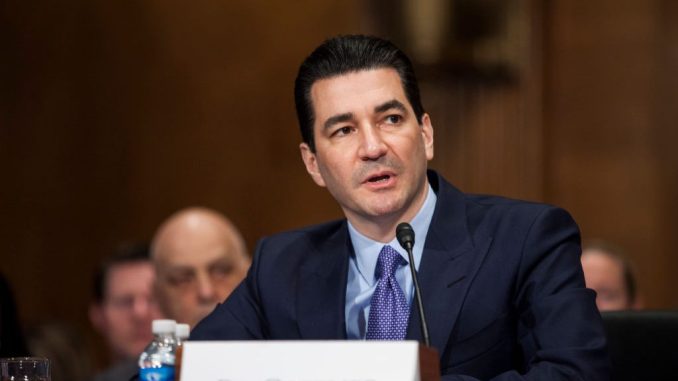 OAN Newsroom
UPDATED 12:37 PM PT – Sunday, October 17, 2021
Former Food and Drug Administration Commissioner Scott Gottlieb said it's "certainly reasonable" to start seeing children ages 5-to-11 vaccinated as soon as Thanksgiving.
During an interview on CBS' Face the Nation, Gottlieb said assuming both the FDA and the Centers for Disease Control and Prevention (CDC) come to terms on the authorization and eligibility of the vaccine, it should be available soon. He added Pfizer plans to ship the vaccine in smaller vials and smaller trays that could make it more accessible to a greater number of pediatric practices.
However, Gottlieb said the CDC is taking precautions when it comes to administering vaccines to children.
"I think the CDC's likely to take a very cautious approach in children ages 5-to-11, in part because they're at less risk from COVID, in part because this is a new vaccine and we're still collecting data about it, and it's a novel virus. So, there's still some things we don't know," said Gottlieb.
INFANTS AND COVID: @ScottGottliebMD tells @margbrennan the FDA has been moving "cautiously but with speed" on a potential vaccine for the youngest of kids.

He believes the current pace of clinical trials for kids six months to two years old could push a vaccine "into 2022." pic.twitter.com/t80PWL0b8Q

— Face The Nation (@FaceTheNation) October 10, 2021
Meanwhile, the push for the jab has continued to create controversy as some parents have been vocal about their hesitancy to vaccinate children.