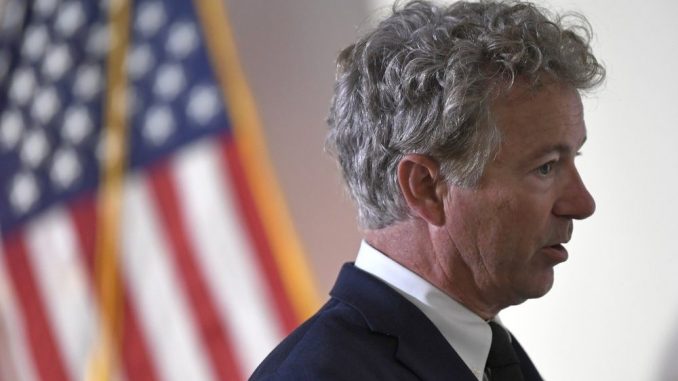 OAN Newsroom
UPDATED 7:12 AM PT – Tuesday, October 5, 2021
Sen. Rand Paul (R-Ky.) has refused to fast-track additional Iron Dome defense system funding to Israel. While speaking on the Senate floor Monday, the Republican blocked a motion to consolidate debate down to just two-hours to expedite a vote. He warned the U.S. is not in any position to send another billion dollars overseas.
"I'm glad the United States has a strong bond with Israel, but the United States cannot give money that it does not have no matter how strong our relationship is," said Paul. "The United States is approaching $90 trillion in debt this fiscal year."
The senator warned the House's eagerness last month to hastily approve sending money overseas runs in stark contrast with their hesitancy to fund America's own defense system.
"A day of reckoning is coming sooner than you think," Paul warned. "Interest on the debt will be larger than what we spend on national defense in just a few years. If the debt weakens us to a point where we have difficulty funding our own military, how can the United States continue to be a reliable ally to Israel?"
Paul suggested the best way for the U.S. to defend Israel is to get federal spending under control first.
"Getting our fiscal House in order does mean we are failing to support Israel; far from it," he asserted. "The billion dollars under consideration today is on top of the more than $1.6 billion the U.S. has already given for Iron Dome and that's not all. The U.S. provides Israel with just under $4 billion in aid annually."
Paul said he ultimately hopes to build Israel strong enough to not need the U.S. for safety, in turn, allowing the  U.S. to focus on funding its own national defense system.