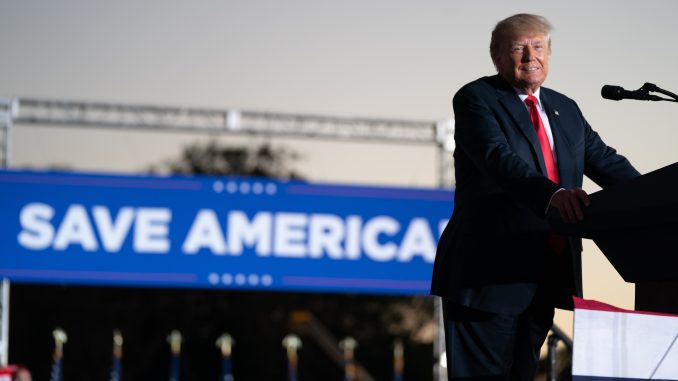 OAN Newsroom
UPDATED 8:20 AM PT – Tuesday, October 5, 2021
The 45th president launched a new political action committee called 'Make America Great Again — Again.' In a statement Monday, Donald Trump said the new super PAC will replace the 'Make America Great Again Action' PAC.
The 45th president noted, the PAC will support political candidates who prioritize the 'America First' agenda ahead the 2022 midterms. The new PAC will be chaired by former Florida Attorney General Pam Bondi who will be joined by Kimberly Guilfoyle.
— Natalie Harp (@NatalieJHarp) October 4, 2021
Separately, Trump said Democrats are pushing America toward socialism, which he believes must be opposed every inch of the way. Meanwhile, the 45th president is keeping his decision on a potential 2024 run under wraps ahead of a trip to Iowa.
One America's Sam Valk with more.