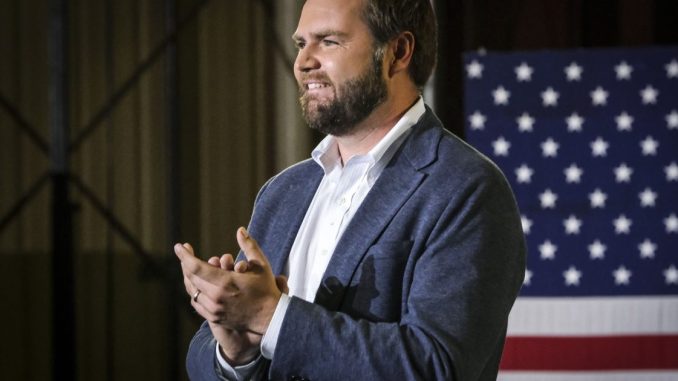 OAN Newsroom
UPDATED 1:56 PM PT – Tuesday, October 5, 2021
Ohio senatorial candidate J.D. Vance accused people he called "childless leftists" of brainwashing the children of conservatives. The "Hillbilly Elegy" author made the statement in an interview with Breitbart News Daily on Monday.
Vance pointed to the far-left's apparent preoccupation with education as a method of keeping their ideologies alive. He name dropped childless Democrat politicians, Sen. Cory Booker (D-N.J.) and Rep. Alexandria Ocasio-Cortez (D-N.Y.).
Vance went on to explain, "they don't have kids and so there is this weird way where they want to take out kids and brainwash them so that their ideas can continue to exist in the next generation."
"If you teach American children to hate their own country through CRT… then what happens to those kids?"

"Eventually they become voters, and they're voters that hate the country that made them who they are. At the end of the day, that's how you destroy society." – @JDVance1 pic.twitter.com/7I4iPjTS7M

— JD Vance for U.S. Senate Press (@JDVancePress) October 4, 2021
Vance also stressed the far-left should refrain from putting their ideologies onto children who don't pertain to them.
"I just say look, leave your hands off of our children," he asserted. "Stop trying to brainwash them. Parents get to raise their children. Families get to raise their children, not the state, not the leaders of the left."
Moreover, Vance said Democrats should shift their focus onto their own children.