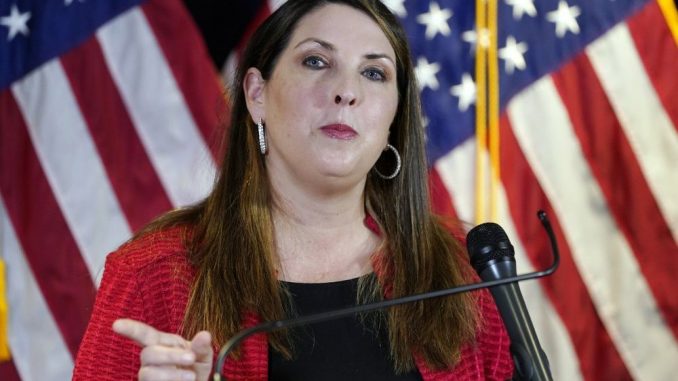 OAN Newsroom
UPDATED 3:26 PM PT – Monday, August 9, 2021
Republican National Committee Chairwoman Ronna McDaniel criticized Joe Biden for the crisis at the U.S.-Mexico border. In a series of tweets on Monday, McDaniel warned "illegal border crossings continued to surge."
McDaniel urged Biden to retract his claims that violations of the U.S. border were seasonal. In addition, lawmakers have expressed concerns over illegals posing a systemic threat to the U.S. immigration system.
The RNC chair added Biden has repeatedly lied about the border crisis, while his border czar Kamala Harris hasn't appeared to be bothered.
Biden cares more about power than fighting COVID.

That's why he'd force your 3-year-old to wear masks, but won't secure the border.

— Ronna McDaniel (@GOPChairwoman) August 8, 2021
McDaniel went on to say the Democrat media has refused to cover Biden's failures on immigrations.