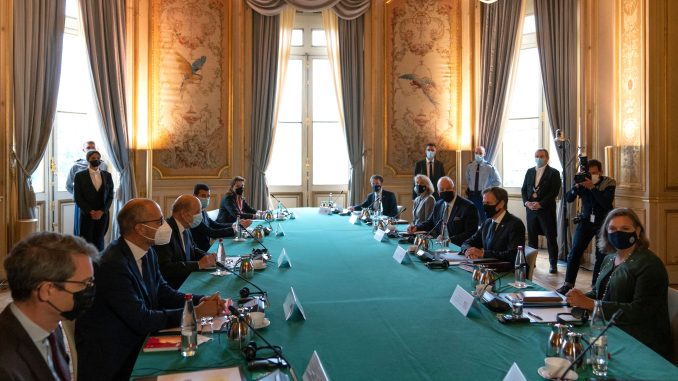 OAN Newsroom
UPDATED 5:56 PM PT – Tuesday, October 5, 2021
Joe Biden's Secretary of State Antony Blinken held talks with French officials in Paris in an attempt to ease the latest crisis in mutual relations. On Tuesday, Blinken spoke with French Prime Minister Jean Castex and separately with President Emmanuel Macron.
The talks come after Joe Biden derailed a French submarine sale to Australia and excluded France from an Indo-Pacific defense pact. Instead of addressing those issues directly, Blinken highlighted alleged "external threats."
"Our democracies are being challenged by authoritarian governments that argue that their model is better at meeting people's basic needs," he stated. "Some of these same governments are actively seeking to undermine the rules-based order that's been fundamental to security and prosperity, for our countries, for generations. The stakes simply could not be higher."
Enjoyed a productive discussion with French Foreign Minister @JY_LeDrian on addressing shared economic and development challenges, as well as regional issues in the Indo-Pacific, the Sahel, and Afghanistan. pic.twitter.com/hKKoCPLpDM

— Secretary Antony Blinken (@SecBlinken) October 5, 2021
Blinken and French diplomats also discussed areas of mutual cooperation going forward, but the talks have yet to produce a diplomatic breakthrough.