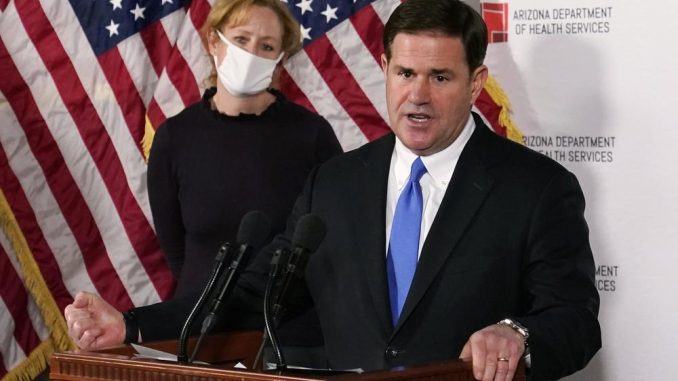 OAN Newsroom
UPDATED 7:39 AM PT – Saturday, October 2, 2021
The Arizona Supreme Court has agreed to hear a case regarding the state's school mask mandate. The court agreed on Friday to schedule opening arguments for next month after Attorney General Mark Brnovich appealed the state's recent ruling on mask mandates, which was immediately bypassed to the Court of Appeals.
Maricopa County Superior Court Judge Katherine Cooper blocked the ban on mask mandates earlier this week. However, Brnovich said "the legislature has spoken, there is no place for critical race theory or vaccine mandates in our schools."
"If they accept it, then we'll have an expedited schedule and hopefully next week, we'll be able to have all the briefing done and finalized and argue the case," he explained. "As a result of what the trial court did and what the state's Supreme Court did, that means all these laws are on hold."
I am pleased the Arizona Supreme Court accepted jurisdiction in the case because Arizonans deserve clarity as soon as possible.

The legislature has spoken – there is no place for Critical Race Theory or vaccine mandates in our schools. pic.twitter.com/hnkrMamGZ6

— Mark Brnovich (@GeneralBrnovich) October 2, 2021
The appeal comes as other GOP led states battle with similar setbacks with schools and mask mandates.