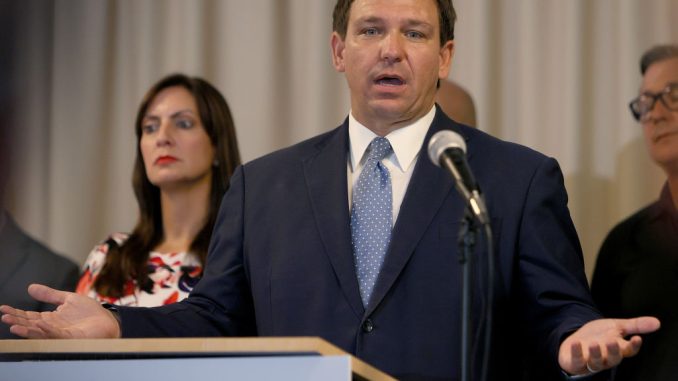 OAN Newsroom
UPDATED 10:44 AM PT – Friday, September 24, 2021
Florida has acquired thousands of monoclonal antibody treatments on its own after the Biden administration rationed federal doses. Gov. Ron DeSantis (R-Fla.) announced on Thursday that the Sunshine State reached a deal for 3,000 doses with pharmaceutical company GlaxoSmithKline.
"We're going to be able to use that sotrovimab to bridge some of the gaps that are going to be developing as a result of the Biden administration dramatically cutting medications to the state of Florida," explained DeSantis.
DeSantis said he was excited when Joe Biden announced the federal government would be increasing shipments of monoclonal antibodies to states by 50 percent. However, the treatments were distributed evenly among all states regardless of demand, resulting in less shipments for Florida.
Joe Biden promised to send 50% more monoclonal antibodies to states, but since his administration seized control of the supply, HHS has dramatically reduced Regeneron shipments to Florida.

— Ron DeSantis (@GovRonDeSantis) September 23, 2021
"So, statewide in Florida where we had 40 to 45,000 doses a week just a few weeks ago, we're now just less than 18,000 doses of Regeneron. We have to provide to Lee Health, we have to provide to Tampa General and we have to provide for our sites, and that's not a good situation to be in," said DeSantis. "That's not a 50 percent increase, that's a dramatic reduction."
Meanwhile, DeSantis has estimated that thousands of Floridians have been able to avoid going to the hospital after getting COVID-19 or being exposed to a positive case because of the treatments.