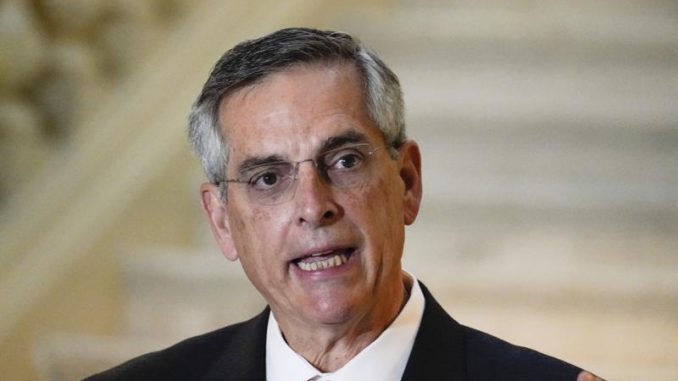 OAN Newsroom
UPDATED 9:13 AM PT – Saturday, September 18, 2021
Georgia's secretary of state is pushing for an amendment to the state's constitution, granting only U.S. citizens the right to vote. On Thursday, Brad Raffensperger signed his name on a petition launched by grassroots organization "Americans for Citizen Voting."
In 2020, the organization led the charge in helping pass amendments in Florida, Alabama and Colorado to ensure illegal immigrants couldn't vote in their elections.
"We were successful with this initiative in 2020 in Florida, Alabama and Colorado. The people there amended their constitutions to say that only United States citizens should vote and so we want that opportunity here in Georgia," said Americans for Citizen Voting President Christopher Arps.
"'This measure has the overwhelming bipartisan support of the American people… everyone should agree that only American citizens should vote.'"

Georgia citizens should sign the petition at https://t.co/IAI6ji0j1H https://t.co/5OkEQRPHlT

— GA Secretary of State Brad Raffensperger (@GaSecofState) September 18, 2021
Meanwhile, opponents of the change have argued non-citizens don't have the right to vote in Georgia already. However, Raffensperger has argued the language needs to be more clear and direct.
For the amendment to be passed a two-thirds majority in both the State House and Senate would need to vote in its favor.