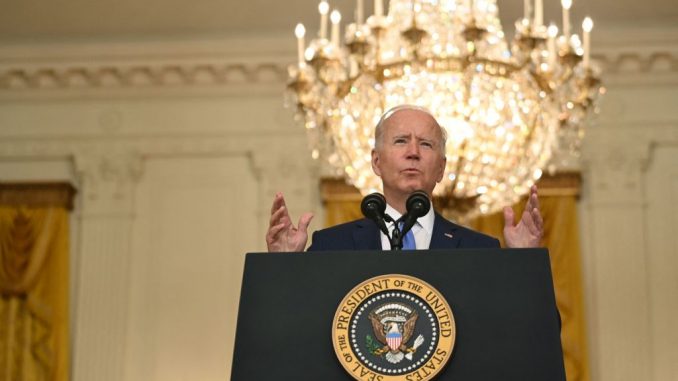 OAN Newsroom
UPDATED 7:02 PM PT – Thursday, September 16, 2021
Speaking from the White House on Thursday, Joe Biden said he's confident Congress will deliver both an infrastructure and supplementary spending bill to his desk. His speech comes as Democrats are in the process of marking up a $3.5 trillion spending bill funding community college and other social programs. Additionally, they are debating a $1 trillion infrastructure bill.
However, the Democrat acknowledged there's still a long way to go.
"Here's the simple truth, and for a long time this economy has worked great for those at the very top. Ordinary, hardworking Americans, the people who built this country, have been basically cut out of the deal," said Biden. "And I've said this from the time I announced I was going to run, I believe this is a moment of potentially great change. This is our moment to deal working people back into the economy."
This is our moment to prove to the American people that their government works for them, not just for the big corporations and those at the very top. pic.twitter.com/Ie9keqGYqk

— Joe Biden (@JoeBiden) September 16, 2021
Biden went on to tout his nationwide vaccine mandate saying it's projected to help businesses stay open and get Americans back to work. Although, he did take aim at Republican leaders. He said the governors of Florida and Texas are doing everything they can to undermine his requirements.
This comes as both Govs. Ron DeSantis and Greg Abbott have offered antibody treatments, which are reportedly highly effective, to citizens hesitant on getting the vaccine. The Florida governor said 90,000 treatments have been administered at 25 different sites in the state, saying they've kept thousands of people out of the hospital.
In the meantime, as the $3.5 trillion infrastructure bill continues to lack Republican support, Democrats must convince their own members to back the bill in order to get the majority vote.