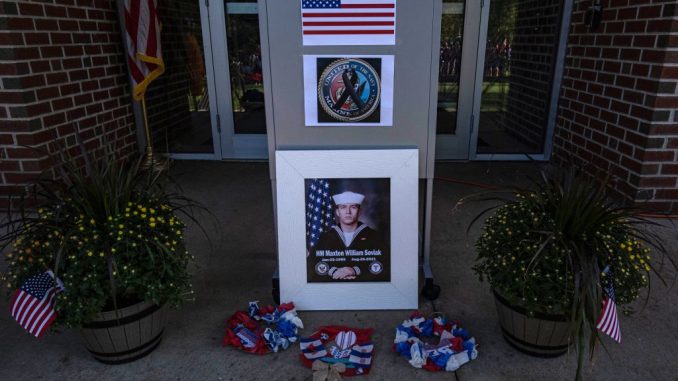 OAN Newsroom
UPDATED 6:02 PM PT – Wednesday, September 15, 2021
A pair of senators are proposing legislation to award the 13 service members killed in the Kabul terrorist attack with Congressional Gold Medals. Sens. Steve Daines (R-Mont.) and Elizabeth Warren (D-Mass.) introduced a bill on Wednesday, to give the fallen service members Congress' highest honor in a bipartisan effort backed by 30 of their colleagues.
In separate statements, Daines and Warren both hailed the service members for their duty and sacrifice for the nation.
"Thirteen brave men and women gave the last full measure to protect Americans and our Afghan allies at a critical moment in our nation's history. They are American heroes," said Daines in a press release. Daines added that "it's fitting that Congress commemorates their sacrifice in this moment with the Congressional Gold Medal," referencing the end of the 20-years of combat in Afghanistan.
"These individuals demonstrated incredible courage throughout their careers, and we owe it to them to pass legislation to recognize their heroic service with the Congressional Gold Medal," said Warren. Meanwhile, a bill to honor the service members with Congressional Gold Medals has already been introduced in the House and has more than 150 cosponsors.