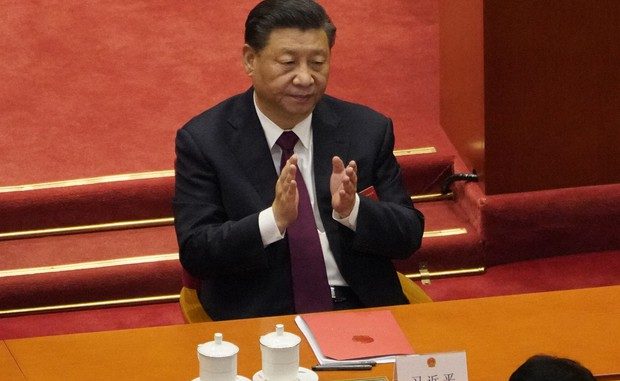 OAN Newsroom
UPDATED 4:27 PM PT – Sunday, September 12, 2021
Officials from the Chinese Communist Party have continued to ridicule the U.S. over Joe Biden's failed Afghan pullout. In a recent tweet, spokesman for China's Foreign Ministry, Lijian Zhao, said "Afghanistan is the graveyard of empires and their war machines." Zhao also shared a video in which he said Taliban fighters turned U.S. planes into "swings and toys."
Last month, the Chinese Foreign Ministry commented on Biden's botched withdrawal, saying the U.S. shouldn't be interfering with other countries internal affairs. Meanwhile, U.S. allies said China is feeling emboldened by Biden's actions.
The graveyard of EMPIRES and their WAR MACHINES. Talibans have turned their planes into swings and toys….. pic.twitter.com/GMwlZKeJT2

— Lijian Zhao 赵立坚 (@zlj517) September 9, 2021
"You see the Chinese minister for foreign affairs now meeting the Taliban. They have now recognized the Taliban. So, what are we dealing with here? That would have gone out under President Xi's directive, they know that. They're belief now is 'we will not stand up for freedom,'" said Sir Iain Duncan Smith, MP, former opposition leader of the U.K.
The Chinese Foreign Ministry has pledged closer cooperation with the Taliban and has ramped up threats against Taiwan in recent weeks, which are believed to be the first results of Biden's withdrawal.