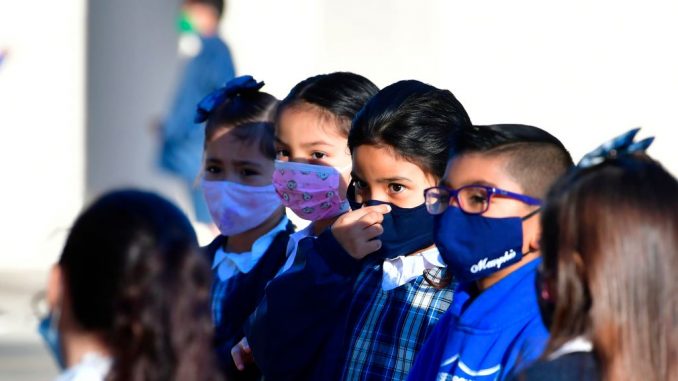 OAN Newsroom
UPDATED 8:06 AM PT – Friday, September 10, 2021
The Los Angeles Unified School District announced it's requiring COVID vaccines for students aged 12 and up. On Thursday, the nation's second largest school district unveiled they would be following the Biden administration's footsteps, approving a COVID vaccine mandate.
Interim superintendent Megan Reilly confirmed students who didn't get the jab would be excluded from in-person learning within the Southern California district.
"People have to sometimes do things that they're uncomfortable with, that they're not sure of," said Reilly. "That may even contain some small risk."
News Release: Los Angeles Unified to Require All Students 12 and Older to be Vaccinated Against COVID-19 by January 10, 2022. https://t.co/cQcA9l5BlK pic.twitter.com/zYW0QzWzbp

— Los Angeles Unified (@LASchools) September 9, 2021
In response to the mandate, protesters gathered to condemn the school board's decision. One protester noted how they believe the vaccine mandate is more about power than protection.
Meanwhile, students who participate in extracurricular programs will now need to receive the vaccine by Oct. 3 with all others required to have their first dose no later than Nov. 21. In addition, students in elementary to high school will still be required to wear masks in most indoor settings, including physical education classes regardless of their vaccination status.