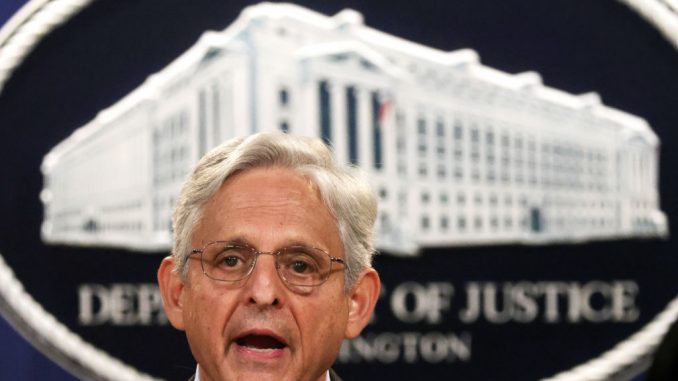 OAN Newsroom
UPDATED 9:40 AM PT – Friday, September 10, 2021
The Justice Department is suing Texas after its new law aims to ban abortions after six weeks of pregnancy. Attorney Gen. Merrick Garland said on Thursday, the Texas law to restrict abortion is "illegally interfering" with federal interests.
The suit comes after Democrats and pro-abortion groups pushed the Biden administration to take action against Texas. Garland also claimed Texas has infringed on the constitutional rights of women.
"Thus far, the law has had its intended effect because the statute makes it too risky for an abortion. Abortion providers have ceased providing services. This leaves women in Texas unable to exercise their constitutional rights and unable to obtain judicial review at the very moment they need it," stated Garland.
U.S. Attorney General Merrick Garland announces a federal lawsuit against the state of Texas over its new fetal heartbeat abortion bill SB8. pic.twitter.com/GXsZyyB61X

— The Recount (@therecount) September 9, 2021
In Texas, the law leaves enforcement to private citizens through civil lawsuits as opposed to criminal prosecutors. Earlier this week, Garland promised the Justice Department would enforce a federal law known as the Freedom of Access to Clinic Entrances Act. This law prohibits obstructing access to abortion clinics, as well as destroying property at these reproductive health centers.
"The Department of Justice has a duty to defend the Constitution of the United States and to uphold the rule of law. Today, we fulfill that duty by filing the lawsuit I have just described," said Garland.
Despite a recent Supreme Court ruling that kept the pro-life law in effect, reports have said the Biden administration may try and strip Texas of federal funding or provide abortions at federal facilities in the state.