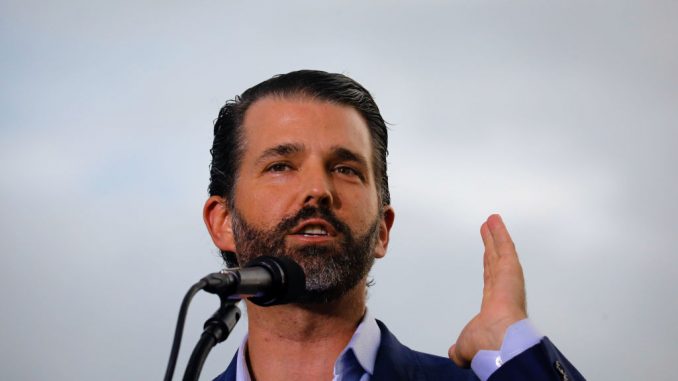 OAN Newsroom
UPDATED 3:21 PM PT – Wednesday, September 8, 2021
Donald Trump Jr. criticized the mainstream media for downplaying reports that planes carrying U.S. civilians are unable to leave Afghanistan. In a tweet on Wednesday, the Trump Organization executive shared a statement by Secretary of State Antony Blinken, saying the Taliban is not allowing charter flights to depart from Afghanistan.
Trump Jr. pointed out the mainstream media previously claimed Americans were not being held hostage. However, Blinken is apparently withholding the full truth.
"There's been a fair amount of confusion surrounding the flights and let me just clarify a few things. As of now, the Taliban are not permitting the charter flights to depart," stated Blinken. "They claim that some of the passengers do not have the required documentation."
So apparently "Americans are not being held hostage" means something totally different under the lying Biden administration.

You never realize how important a Free Press is until you realize you don't actually have one. They should start doing their jobs instead of running cover https://t.co/u3K65oNy0c

— Donald Trump Jr. (@DonaldJTrumpJr) September 8, 2021
Meanwhile, six planes are reportedly stuck in the Mazar-i-Sharif airport, with some 1,000 Americans and allies on board.
"While there are limits to what we can do without personnel on the ground, without an airport with normal security and procedures in place, we are working to do everything in our power to support those flights and to get them off the ground," stated Blinken at a joint briefing.
Trump Jr. stressed mainstream media must stop running cover for the "lying Biden administration."
This comes as the Taliban named a new interim government, which consists of an all male panel with members of the Taliban and their close associates.