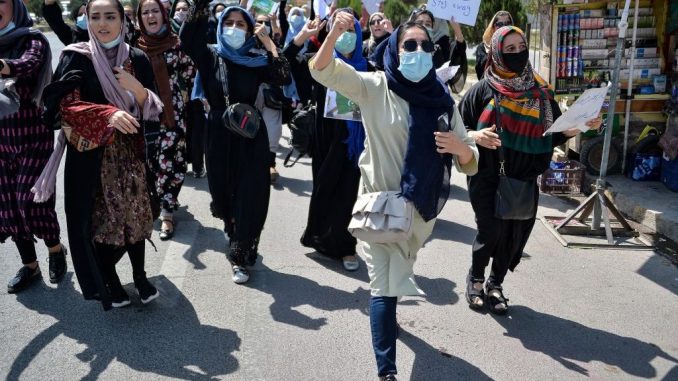 OAN Newsroom
UPDATED 4:34 PM PT – Wednesday, September 8, 2021
Afghan women have reportedly been beaten by Taliban militants as they protest the recently announced all male government. Demonstrators said members of the Taliban have hit them with electric tasers and fired tear gas at them as they call for their rights.
A video of the protests showed several Afghan women coughing and covering their mouths while being confronted by the militants. The protesters said the purpose of their demonstration is to defend their right to work and get an education.
Some of the signs used by protesters read "no government can deny the presence of women" and "long live the women of Afghanistan." Journalists covering the courageous demonstration were reportedly detained and youths were injured.
"Together with a group of our colleagues, we wanted to go near a former government office for a protest. But before we got there, the Taliban hit women with electric tasers, and they used tear gas against women," Soraya, a former government employee and attendee of the protest said. "They also hit women on the head with a gun magazine, and the women became bloody. There was no one to ask why."
This comes as the Taliban didn't select any women or members of the former government for any cabinet positions. In the meantime, protesters said they will not accept a government which does not include women.