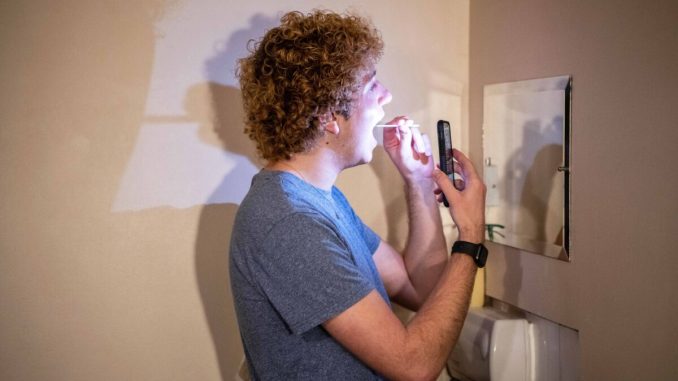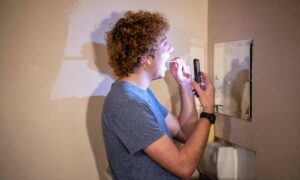 From May 9, some contacts of positive COVID-19 cases in England may take rapid tests instead of self-isolating for 10 days as part of an England-wide study, the government said on Sunday.
The government hopes that the study, led by Public Health England and the National Health Services' (NHS) Test and Trace programme, can provide evidence to help cut self-isolation time and speed up England's reopening.
Currently, those who are notified by NHS Test and Trace that they came in close contact with someone who tested positive for COVID-19—the disease caused by CCP (Chinese Communist Party) virus, commonly known as a novel coronavirus—are legally required to self-isolate for 10 days.
From May 9, they can participate in the new study, providing they're over 18, not in full-time education, and haven't developed symptoms.
Once formally enrolled in the study, a participant will be required to test themselves every morning for seven days with the lateral flow tests provided.
If the participant tests negative and develops no symptoms, the person is exempt from self-isolating on the day. The process will be repeated for seven days. Once a participant tests positive or develops symptoms, he/she will no longer be exempt.
As many as 40,000 people are expected to be enrolled in the study.
According to the government, the study has been piloted in over 200 schools, 180 workplaces, and over 800 individuals.
Health Secretary Matt Hancock said the study will help allow people to get back to normal.
"With around 1 in 3 people not showing any symptoms, regular testing is already playing a critical role in helping us reclaim our lost freedoms—quickly spotting positive cases, helping identify new variants, and squashing any outbreaks," Hancock said in a statement.
"At every stage of this global pandemic, the British public has stepped up and made huge sacrifices—including self-isolating when they are asked. This new pilot could help shift the dial in our favour by offering a viable alternative to self-isolation for people who are contacts of positive COVID-19 cases, and one that would allow people to carry on going to work and living their lives," he added.
A document for the Scientific Advisory Group for Emergencies (SAGE) released on Friday detailed an earlier pilot of 1,370 close contacts using testing as an alternative to isolation.
Running between December and January, the uptake of daily testing was 62 percent, but the group found that this was lower among people from ethnic minority groups.
"Overall, our data suggested that daily testing has the potential to be a feasible and acceptable alternative to self-isolation," the researchers said.
"However, there is a need to develop materials and campaigns to explain the rationale and procedures and address concerns, especially among BAME [Black, Asian, and Minority Ethnic] communities."
PA contributed to this report.