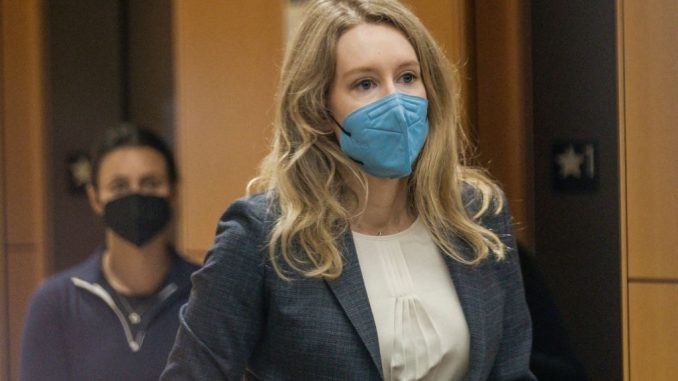 OAN Newsroom
UPDATED 1:48 PM PT – Wednesday, September 8, 2021
Opening arguments are set to begin on Wednesday in the case against Theranos founder Elizabeth Holmes. Holmes was credited as being a game changer in the medical industry, but is now facing federal charges of defrauding patients and investors over her now-defunct company.
Holmes claimed Theranos could detect more than 200 medical conditions from anemia to cancer, through only a simple prick of the finger.
"We've made it possible to eliminate the tubes and tubes of blood that traditionally have to be drawn from an arm and replaced it with the nanotainer," she claimed.
With a test purportedly costing less than $3, the technology quickly garnered attention from medical professionals and investors. In 2013, Walgreens agreed to a partnership with Theranos and opened around 40 blood drawing centers in Arizona. However, the deal went wrong after the Wall Street Journal detailed employees' accounts of how the device, dubbed Edison, only tested for 15 conditions.
The investigative report also unveiled an additional employee filed a complaint to regulators, stating Theranos failed to report test results and were not accurate. Breast cancer survivor Sheri Ackert explained how a Theranos blood test showed her estrogen levels higher than the normal amount for a post-menopausal woman, which could cause cancer to recur and lead to new worries.
"Either they made a mistake, they tested someone else's blood or their controls don't work, or I have a tumor somewhere, great," recalled Ackert.
However, her doctor reordered another blood test from a different lab, showing her blood contained almost no estrogen. Many people began questioning the technology's validity upon officials investigating the matter.
The once successful company, which was valued at $9 billion, has since made a rapid decline in value. Since then, Theranos settled numerous lawsuits with investors, Arizona residents and with the Securities and Exchange Commission.
Holmes, along with the former president of Theranos Ramesh Balwani, are facing 10 counts of wire fraud and two counts of conspiracy to commit wire fraud. Although, both have pleaded not guilty.
The Wall Street Journal detailed how government lawyers must convince the jury that Holmes intended to commit fraud, rather than the company couldn't live up to its promises. However, her lawyers have indicated she will testify that some of her statements and actions while running Theranos were the result of "intimate partner abuse" by Balwani.
If convicted, Holmes faces 20 years in jail. In the meantime, Balwani's trial is set to begin next year.