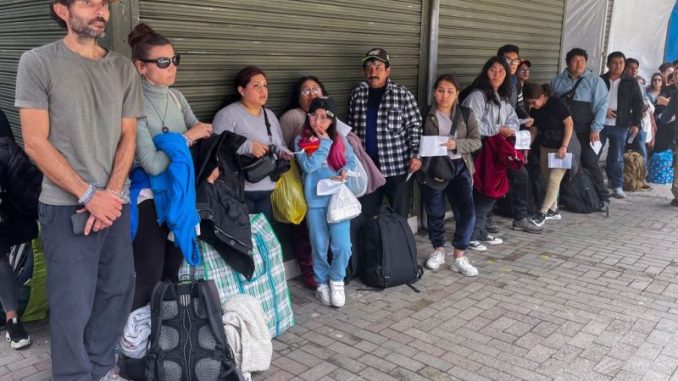 OAN Geraldyn Berry
UPDATED 2:37 PM PT – Monday, January 23, 2023
Rail service to and from Machu Picchu has been suspended since Thursday. It is reported that some train tracks were damaged, allegedly by protesters. Hundreds of tourists have lined up to sign a petition to be evacuated in a "humanitarian train."
The famous tourist attraction and the Inca trail leading up to the site have been closed to "protect the safety of tourists and the population in general," Peru's Culture Ministry stated. The site announced that it would allow ticket holders to use their tickets for a month following the conclusion of the demonstrations. Ticketholders who aren't able to use their tickets will receive a refund.
Hundreds of visitors were left stuck at the historic archaeological site of Machu Picchu when protesters allegedly destroyed a section of the rail line returning to the capital, according to Peru's railway service. While at a news conference, Tourism Minister Luis Fernando Helguero said that more than 400 visitors are stuck at Machu Picchu and are unable to get out. Over 300 of them are foreigners.
Peru's first leader with a rural Andean background, then-President Pedro Castillo, was impeached and imprisoned for attempting to dissolve Congress last month. Cusco has been the site of some of the most intense clashes since the country's first wave of turmoil began.
Protesters are clamoring for new elections and for newly elected President Dina Boluarte to resign, both of which she has so far refused to do.

They advocate for the release of her left-leaning predecessor Pedro Castillo, who is now in custody. He is being held on rebellion and conspiracy charges. Castillo argues that he is still Peru's legitimate president and refutes the claims.
The Incan citadel sits high on a mountain in the Andes, dating back to the 15th century, and is considered one of the world's seven wonders.