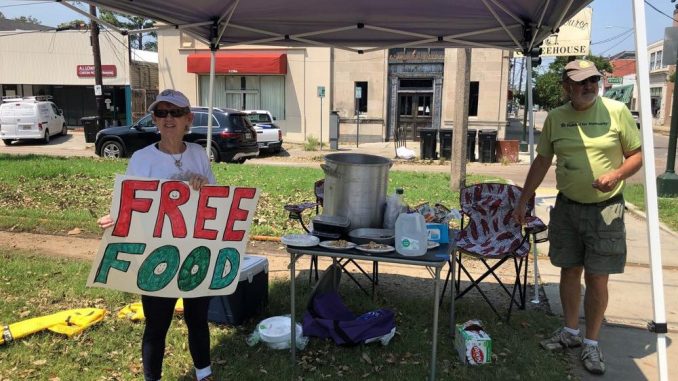 OAN Newsroom
UPDATED 6:42 PM PT – Sunday, September 5, 2021
Residents of New Orleans have joined efforts to overcome the consequences of Hurricane Ida. Over the past few days, thousands of city residents took part in the efforts of Neighbors Helping Neighbors to get through the tough times together.
Local restaurants donated tons of food to the community, while others were seen clearing out falling trees and other debris on their neighbors' properties. Residents of New Orleans said these non-governmental efforts were most important than waiting for federal help.
"We were here for Katrina. I was you know, I didn't own a restaurant then, but I've worked at a restaurant and it's just kind of kind of what we do," restaurant owner Lindsey McLellan stated. "Yeah, absolutely. We did it then, you know, for every storm that's come ever since then."
New Orleans is a city of neighbors helping neighbors, and we're seeing New Orleanians come together to support each other in the aftermath of Ida. Volunteer this weekend & lend a hand!

🖐️Sign up: https://t.co/KtUFCBK0wj#NOLA #NewOrleans #Ida #HurricaneIda pic.twitter.com/Rdg8kH3rOj

— NOLA Ready (@nolaready) September 3, 2021
Meanwhile, both Biden and Democrat New Orleans Mayor Latoya Cantrell have been under fire for failing to evacuate city residents ahead of Ida's landfall. At least 13 people died in Louisiana alone in that hurricane.