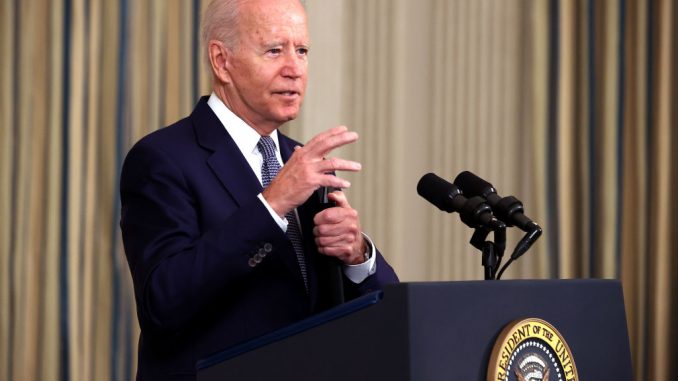 OAN Newsroom
UPDATED 2:32 PM PT – Saturday, September 4, 2021
Joe Biden announced an executive order to declassify documents related to the 9/11 terrorist attacks. In a statement released on Friday, Biden said as the U.S. approaches the 20-year mark since the attacks, he's going to begin the process of releasing documents from America's investigation.
The information is slated to be revealed over the next six months as the Attorney General's office prepares the documents.
"Although this development followed the U.S. District Court rulings upholding the government's privilege assertions, the FBI has decided to review its prior privilege assertions to identify additional information appropriate for disclosure," said a Justice Department spokesperson. "The FBI will disclose such information on a rolling basis as expeditiously as possible."
During Biden's presidential campaign, he had promised to ensure the maximum degree of transparency.
"As I promised during my campaign, my administration is committed to ensuring the maximum degree of transparency under the law, and to adhering to the rigorous guidance issued during the Obama-Biden administration on the invocation of the state secrets privilege," said Biden in a statement.
Thank you to President Biden for taking this step to declassify documents related to 9/11. I've been pushing to declassify these documents for 20 years for the families of the victims, for the survivors, for the first responders, and more.https://t.co/m3mGOOJRI6

— Chuck Schumer (@SenSchumer) September 3, 2021
He added the nearly 3,000 innocent people killed will always be remembered and said the attacks left a hole in the hearts of many.
"My heart continues to be with the 9/11 families who are suffering, and my administration will continue to engage respectfully with members of this community. I welcome their voices and insight as we chart a way forward," said Biden.