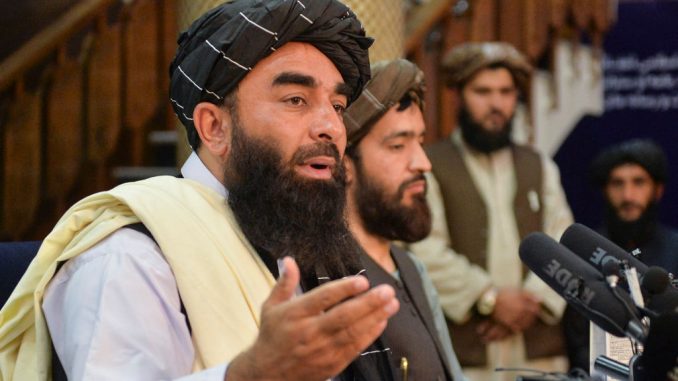 OAN Newsroom
UPDATED 7:10 AM PT – Friday, September 3, 2021
China is pushing to extend influence over the Taliban following Joe Biden's botched Afghan withdrawal.
A Taliban spokesman told Italian media on Thursday that China will keep its embassy in Kabul open after the U.S. pullout despite other major nations evacuating their diplomats. He added, China will increase financial and political support to the Taliban.
This comes after critics warned that Biden handed Afghanistan over to China with his incompetent withdrawal of U.S. forces. Even Chinese experts have said Beijing seeks political leverage over the Taliban before launching any economic projects.
"Obviously, there's a political support from the Chinese side and that is like if there is an establishment of a new government, let's say inclusive government lead by Taliban leaders," explained Qinduo Xu, senior fellow at the Pangoal Institution. " I think international support or encouragement or even guidance for the new government to be moderate and to pursue the democrat polices…that will be easier for them (Taliban) to gain international recognition."
China sees the Taliban and Afghanistan as a way of expanding their reach and influence. They are already working with the communist regime in Cuba to reinforce the failing socialist state. America must never allow terrorism or communism to advance an agenda against America. pic.twitter.com/UCKPtDVZft

— María Elvira Salazar 🇺🇸 (@MaElviraSalazar) September 1, 2021
According to some estimates, Afghanistan may have up to $3 trillion worth of deposits of rare minerals, which may be attracting China's interest. The Taliban has admitted it plans to rely on Chinese investment to rebuild the Afghan economy and society.