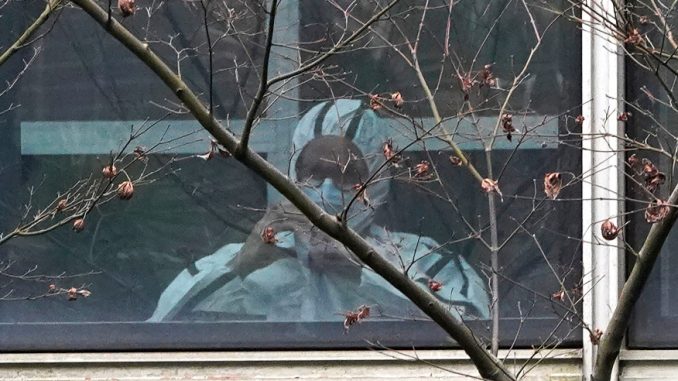 OAN Newsroom
UPDATED 8:16 AM PT – Friday, September 3, 2021
Government watchdog group Judicial Watch is fighting against injustice by filing a lawsuit against the Department of Health and Human Services (HHS) over its handling of the COVID-19 pandemic. In a new Freedom of Information Act lawsuit, the oversight group is demanding that the HHS release the emails of NIH Director Francis Collins relating to gain-of-function research, the Wuhan lab and hydroxychloroquine.
Judicial Watch President Tom Fitton alleges the HHS was not transparent about the funding of bat virus research in Wuhan by the NIH. Additionally, Judicial Watch is seeking documents about HHS assessments of hydroxychloroquine as a treatment for COVID-19. The group argues the HHS may have covered-up the truth about COVID-19 for political reasons.
"The NIH is in full cover-up mode about the COVID-19 controversies and politics. Where are the emails?" (3/3). https://t.co/PDGsS2Di13

— Judicial Watch ⚖️ (@JudicialWatch) September 2, 2021
Judicial Watch is also leading an inquiry into what it calls suspected "collusion" between The Gates Foundation and China regarding the sale of Chinese-made medications worldwide.
"On the approach for leveraging China's resources to help others, Gates Foundation is working with Chinese government on donations to its neighboring countries and African countries such as anti-malaria medications," Fitton stated. "…More specially, it helps Chinese companies to gain prequalification of medications, so that Chinese company manufactured drugs can be sold outside of China."
The watchdog group went on the claim U.S. and China are working hand-in-hand to pass egregious health policies while accusing the Gates Foundation of acting as a foreign agent for the communist country.