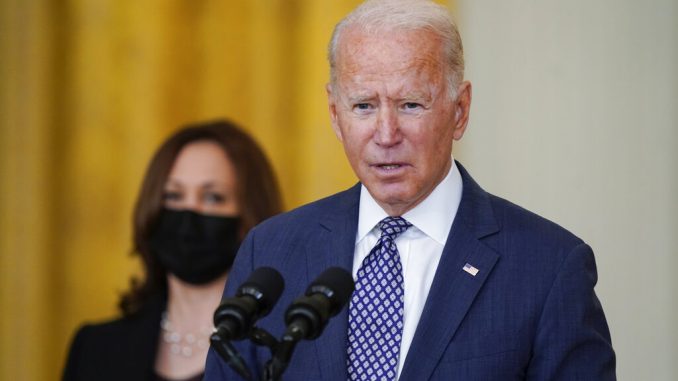 OAN Newsroom
UPDATED 11:29 AM PT – Tuesday, August 31, 2021
According to congressman Chip Roy (R-Texas), it's now Joe Biden's "time of reckoning" following the chaotic pullout from Afghanistan. In a letter to House Speaker Nancy Pelosi (D-Calif.), Tuesday the Texas representative called for Biden and top officials to stand before God and the American people in a testimony before Congress.
The GOP lawmaker also called for his resignation along with Vice President Kamala Harris, Secretary of Defense Lloyd Austin, Secretary of State Antony Blinken, General Mark Milley and National Security Adviser Jake Sullivan.
"They must stand before God and the American people, answer for their actions and then be punished as appropriate through impeachment, court martial or otherwise consistent with the law," Roy stated.
The lawmaker went on to note that not only is the Taliban now stronger than ever, they "now have now have access to the sensitive biometric database of our Afghan allies and now control billions of dollars' worth of U.S. military equipment." He told Pelosi it's her duty to call Congress back to Washington to address questions unanswered.
The Biden White House has made promises on Afghanistan they knew they couldn't keep. They LIED to us and thought we wouldn't notice. Impeach!

— Ronny Jackson (@RonnyJacksonTX) August 29, 2021
Meanwhile, a new poll revealed Americans overwhelming support of opening an impeachment inquiry into Biden following the botched Afghanistan pullout.
New data by non-partisan group My Faith Votes, published Monday, shows 91.8 percent of respondents support Congress launching a probe. Only 4.2 percent of survey participants did not support an impeachment inquiry while another 4 percent said they were not sure.
My Faith Votes also issued a national call to prayer for Wednesday to honor the 13 U.S. service members who made the ultimate sacrifice while serving the country.