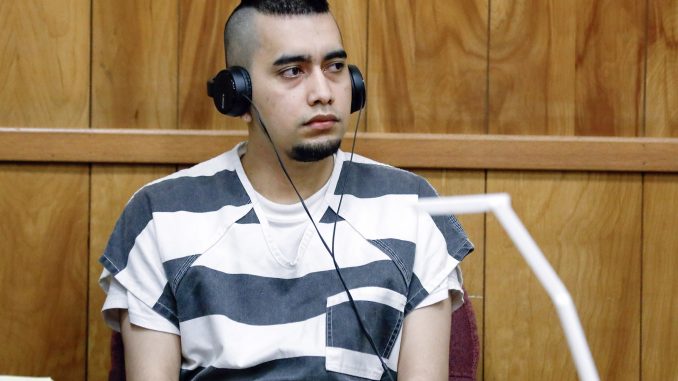 OAN Newsroom
UPDATED 7:26 PM PT – Monday, August 30, 2021
The Mexican national who murdered Mollie Tibbetts back in 2018 was sentenced to spend the rest of his life behind bars. A judge handed down the mandatory first-degree murder sentence for 27-year-old Christhian Bahena Rivera on Monday.
Judge Joel Yates announced, "Mr. Bahena Rivera, I've selected this particular sentence for you after considering the nature of the offense committed by you, the harm to the victim and the victim's family, your need for rehabilitation and then necessity for protecting the community from further offenses by you and others."
Bahena Rivera was convicted of kidnapping and murder back in May in connection with Tibbetts death. The 20-year-old University of Iowa student went missing after going on an evening run in July of 2018.
The disappearance sparked a nationwide search, which ended over a month later when Bahena Rivera led police to her body in a nearby cornfield. Bahena Rivera, a farmhand who said he came to the U.S. illegally when he was a teenager, initially confessed by saying he approached Tibbetts because he found her attractive.
However, he later changed his story by alleging two unknown masked men forced him to follow, kidnap Tibbetts and dump her body. Defense attorneys claimed his confession coerced and tried to link her murder to her ex-boyfriend. They also tried to say her death could have been connected to sex trafficking.
The judge rejected the claims as well as their request for a new trial. Nearly three years after her murder, Tibbetts family finally saw justice.
Before sentencing, a victim impact statement written by Tibbett's mother, Laura Calderwood, was read in court.
"Because of your act, Dalton Jack will never get to give Mollie the engagement ring he had purchased for her. Because of your act, Mollie's father Rob will never get to walk his only daughter down aisle. Because of your act Mr. Rivera, I will never get to see my daughter become a mother."
In addition to life without parole, Bahena Rivera was ordered by the judge to pay $150,000 in restitution fees.