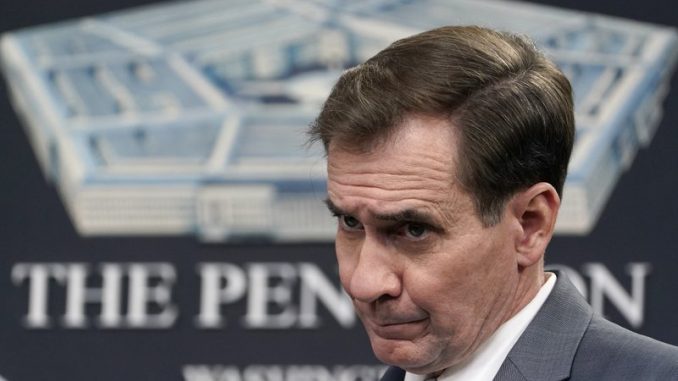 OAN Newsroom
UPDATED 7:51 PM PT – Monday, August 30, 2021
The U.S. Department of Defense has opened an investigation into the allegations of civilian deaths possibly resulting from a recent U.S. drone strike in Afghanistan. On Monday, Pentagon Press Secretary John Kirby said the U.S. was investigating the claims of civilian deaths resulting from recent air strikes.
According to the Pentagon, the strikes were a defensive move believed to target potential threats to U.S. troops in order to prevent another attack. The U.S. Central Command released a statement saying, "we are aware of reports of civilian casualties," but added they would still investigate the matter.
"We are not in a position to dispute it right now, Idrees, and as the general said, we're assessing and we're investigating," Kirby explained. "Look, make no mistake, no military on the face of the Earth works harder to avoid civilian casualties than the United States military and nobody wants to see innocent life taken. We take it very, very seriously."
UPDATE: U.S. Central Command statement on defensive strike in Kabulhttps://t.co/3z059Ih00U

— U.S. Central Command (@CENTCOM) August 30, 2021
This is just the latest scandal to ravage the Biden administration as the U.S. works to end the war in Afghanistan.