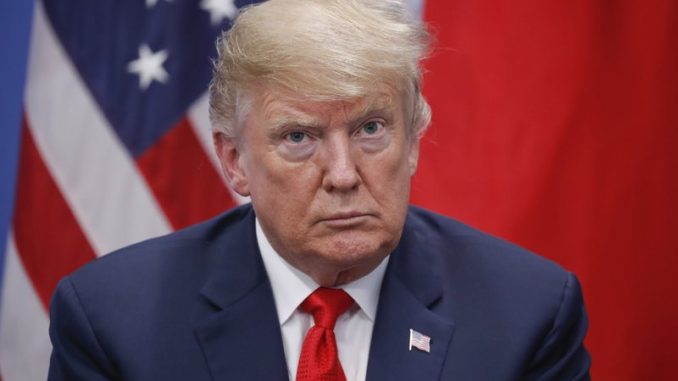 OAN Newsroom
UPDATED 3:06 PM PT – Monday, August 30, 2021
President Trump called on the Biden administration to demand the Taliban return the U.S. military equipment it came into possession of during its takeover of Afghanistan. In a statement released on Monday, Trump said if the terrorist group did not give the equipment back, the U.S. should use "unequivocal military force" to retrieve it or bomb the equipment to destroy it.
A top British newspaper released a full list of the equipment, which was reportedly abandoned after Joe Biden's chaotic withdrawal. According to The Times, Biden's officials left roughly 22,000 humvee trucks, 1,000 armored vehicles and 42,000 pick-up trucks and SUVs.
NEW STATEMENT🚨

"All equipment should be demanded to be immediately returned to the United States." pic.twitter.com/G0YckApeE8

— Camryn Kinsey (@camrynbaylee) August 30, 2021
The Taliban is believed to have seized those vehicles, along with 200,000 small arms and 176 artillery units. The Times also found the U.S. left 33 Black Hawk helicopters in Afghanistan.
Critics warned the Taliban could now build its air force to be one of the strongest in the world.
"The Taliban now has more Black Hawk helicopters than 85 percent of the countries in the world," explained Rep. Jim Banks (R-Ind.). "There is no plan by this administration to get those weapons back. There is no plan to account for any of this equipment or these weapons."
Reports also found the U.S. spent up to $85 billion on security forces of the former Afghan government, while the total value of abandoned equipment is estimated at $10 billion. Trump went on to say the Biden administration's withdrawal was more incompetent than any other in history.