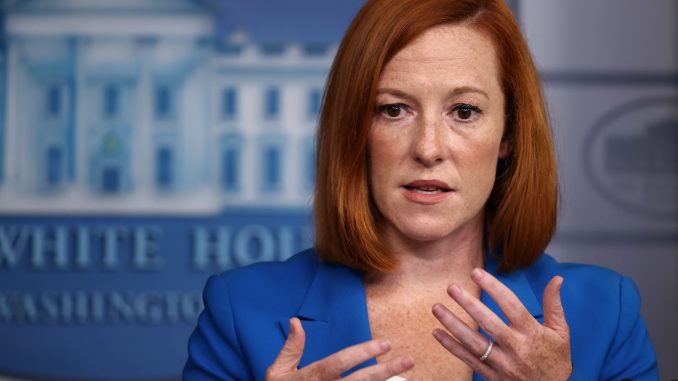 OAN Newsroom
UPDATED 3:54 PM PT – Monday, August 30, 2021
White House Press Secretary Jen Psaki said there was no evidence ISIS-K and the Taliban had the capabilities to attack the U.S. homeland. She made these comments during a press briefing on Monday.
Psaki added the Intelligence community would continue to assess the capabilities of those terrorist groups.
"We have not assessed that any group on the ground, whether it's ISIS-K or the Taliban, has the ability to attack the United States," she stated. "We clearly need to ensure that remains the case."
Tune in for a briefing with Press Secretary Jen Psaki. https://t.co/UzVrRR4S5a

— The White House (@WhiteHouse) August 30, 2021
Psaki made those remarks just ahead of the deadline to get U.S. troops out of the country.