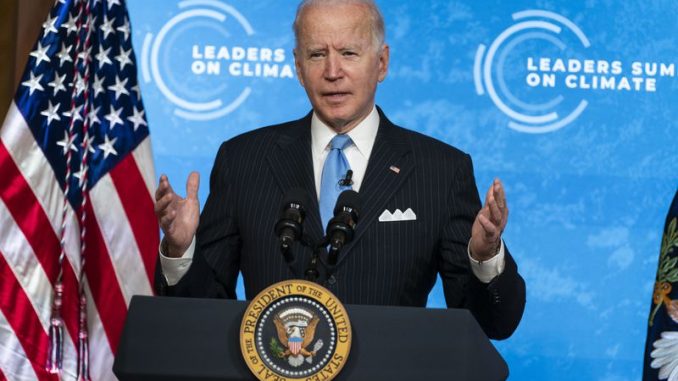 OAN Newsroom
UPDATED 10:50 AM PT – Monday, August 30, 2021
The Department of Health and Human Services (HHS) plans to launch a new office to treat so-called climate change as a public health issue. HHS officials gave an update on the new Office of Climate Change and Health Equity Monday, while confirming the team will report directory to the White House Climate Task Force.
This falls in line with an executive order Joe Biden drew up in January, which aims to put environmental issues at the center of U.S. foreign policy and national security. The measure pushes short-term global reductions in greenhouse gas emissions and net-zero global emissions by mid-century.
Health is at the center of climate change for us all, especially those who can bear it least. This is why HHS is establishing an Office of Climate Change and Health Equity (OCCHE). Learn more about how OCCHE will make communities more resilient: https://t.co/yyYdbCShiJ. pic.twitter.com/8lJDtNf8Rk

— HHS.gov (@HHSGov) August 30, 2021
So far, the office's goals appear vague as its purpose is to reduce carbon emissions from health care facilities. When asked how this would be achieved, however, officials said, "we will use every authority to its greatest advantage."
Meanwhile, Biden also plans to reenter and recontribute to the Paris Agreement with "respect to coal financing, nature-based solutions and solutions to other climate-related challenges."