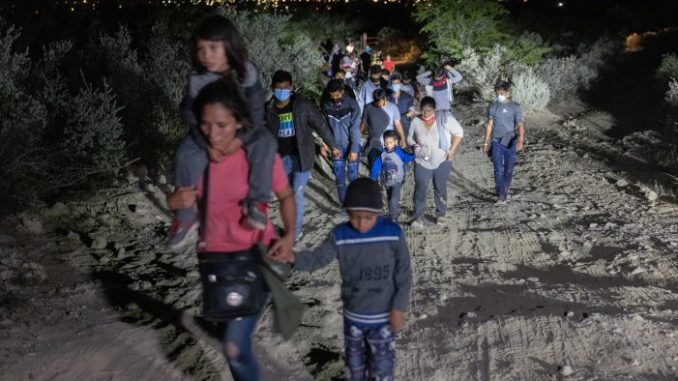 OAN Newsroom
UPDATED 3:00 PM PT – Sunday, August 29, 2021
Florida Gov. Ron DeSantis (R) called on the Biden administration to stop allowing illegal migrants to settle in the Sunshine State. In a recent letter to the Secretary of Homeland Security, DeSantis said the number of illegal aliens encountered at the southern border has skyrocketed since the current administration took office.
DeSantis stated, "I ask that DHS immediately cease any further resettlement of illegal aliens in Florida and that the aliens instead be removed from the United States or resettled in states that support the administration's continued flouting of our immigration laws."
.@DHSgov is aiding and abetting a massive illegal migration across the southern border. This is impacting states and the nation, and represents a failure to faithfully execute the law. https://t.co/wcD8sfbOZP

— Ron DeSantis (@GovRonDeSantis) August 27, 2021
The governor noted while Floridians worked to ensure criminal migrants were not released back into their communities, the DHS has been working to resettle illegals with no lawful status into the state.
"Floridians welcome responsible immigration that service the interests of Florida and the American people," he expressed. "We cannot abide the lawlessness that your department is aiding and abetting on the southwest border."
DeSantis went on to add the least the government could do is provide the requested information to the state to protect the health, safety and welfare of its people.