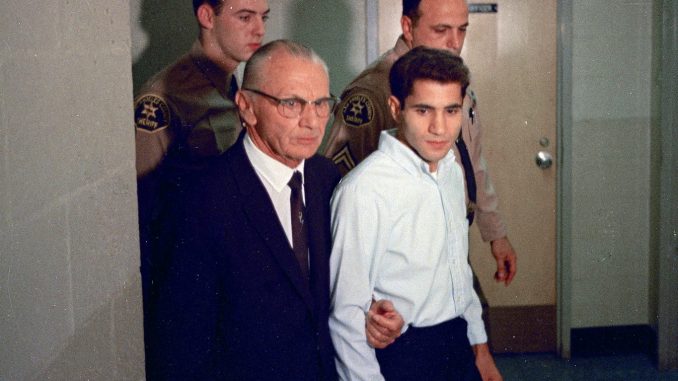 OAN Newsroom
UPDATED 1:55 PM PT – Sunday, August 29, 2021
California gubernatorial candidate Larry Elder slammed the California parole board for freeing Sirhan Sirhan. Tweeting on Saturday, the conservative radio host said it was alarming the L.A. County District Attorney didn't even bother to show up to the hearing, saying this showed he had no concern for Robert Kennedy's family.
While Elder said he admires the compassion of RFK's two sons asking for the parole, he said he feels Kennedy's other six kids were ignored.
Douglas Kennedy said he was incredibly moved by Sirhan's remorse. "I'm overwhelmed just by being able to view Mr. Sirhan face-to-face. I think I've lived my life both in fear of him and his name in one way or another. And I am grateful today to see him as a human being worthy of compassion and love."
Outrageous and frightening that @GavinNewsom's handpicked LA DA @georgegascon was absent from #SirhanSirhan parole hearing. No concern for victims. While I admire the compassion of two RFK family members who spoke in favor of parole, six others expressed disappointment.

— Larry Elder (@larryelder) August 28, 2021
Sirhan was paroled after serving 53 years in prison for assassinating Kennedy in 1968. His parole was granted following his 16th attempt last week. The final decision now moves to the governor, who is responsible for having the final say. Depending on the outcome of the Sept. 14 recall election, a replacement for Gov. Gavin Newsom (D) could ultimately decide his fate.