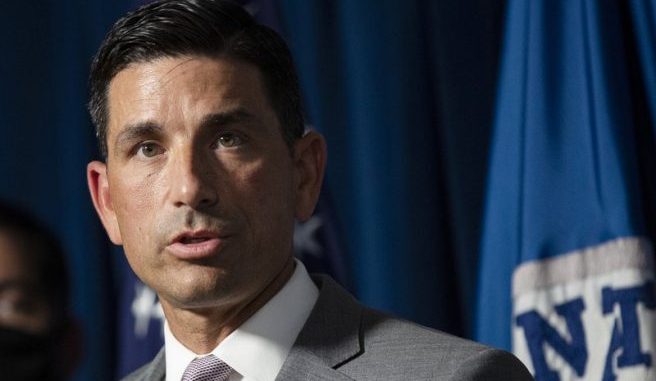 OAN Newsroom
UPDATED 12:35 PM PT – Wednesday, September 2, 2020
A draft bulletin from the Department of Homeland Security reportedly revealed evidence of foreign governments, including Russia, China and Iran, trying to influence the upcoming election by targeting the health of the candidates.
The bulletin was submitted for review on July 7th and was expected to be released to federal law enforcement two days later. However, the document was only recently obtained by ABC.
A senior official reportedly asked for the draft to be sent to acting Secretary Chad Wolf to assess. According to a DHS spokesperson, the bulletin does not meet the agency's standard.
The report apparently claimed China and Iran are trying to get President Trump out of office. The two countries have also been pushing for a Biden presidency.
The report alleged state run media in these nations are trying to present the president's physical and mental health as declining. White House Chief of Staff Mark Meadows has since cleared up rumors about President Trump's condition.
"The president is very healthy and continues to work around the clock," explained Meadows. "As you know, he'll work late into the evening, early in the morning, and chances are already have three or four to-dos this morning."
The agency's findings also claimed Russia is trying to attack Democrat nominee Joe Biden's mental health in an attempt to sway U.S. voters. This has the left grasping at the idea that the Trump administration is somehow involved in influencing the election.
However, conservatives have also been quick to point out that Biden's gaffes speak for themselves.
A spokesperson for President Trump's reelection campaign told ABC "it was the Democrats and Hillary Clinton's campaign who actively tried to solicit foreign aid in their unsuccessful attempt to win in 2016."
"We don't need or want any foreign interference," added the spokesperson. "President Trump will beat Joe Biden fair and square."