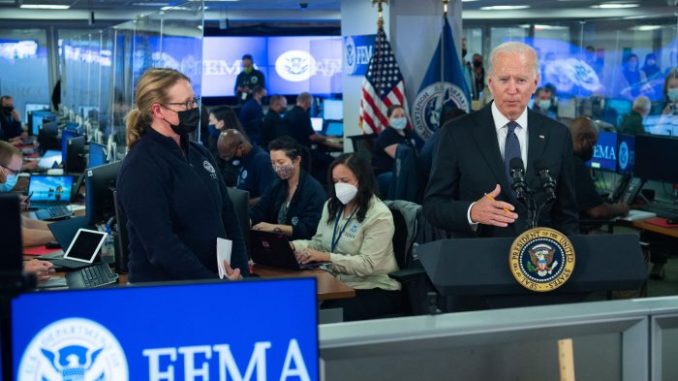 OAN Newsroom
UPDATED 5:45 PM PT – Sunday, August 29, 2021
Joe Biden pledged aid as the category four storm Hurricane Ida hit the state of Louisiana. Biden visited FEMA headquarters in Washington, D.C. on Sunday, where he addressed the crisis at hand.
Biden said resources would be distributed to those in need and assured the state had a lot of preparation to handle situations such as this.
"We've already prepositioned resources that we know are going to be needed, and equipment and response teams in the region. This includes 2.5 million meals and three million liters of water," he announced. "We've got generators in place and we're in close touch with the power providers to get and restore power as soon as possible."
Thanks to the hard work of @FEMA, we've pre-positioned resources, equipment, and response teams to respond to Hurricane Ida. That includes more than 2,400 FEMA employees, millions of meals and liters of water, generators, search and rescue teams, and over 100 ambulances. pic.twitter.com/oPNBSj4hVS

— President Biden (@POTUS) August 30, 2021
Biden added no matter how much they've prepared however, it could take weeks before power was up and running again in some places.