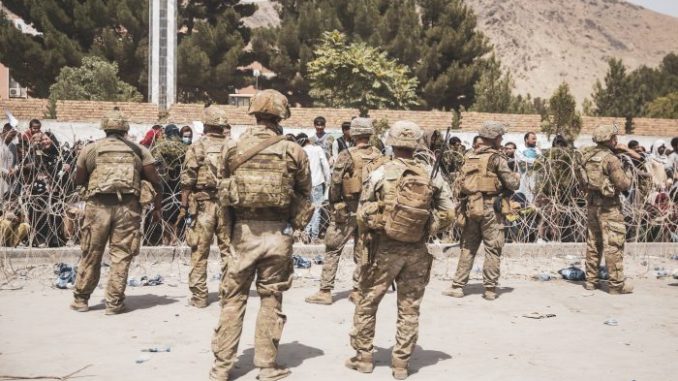 OAN Newsroom
UPDATED 5:00 PM PT – Sunday, August 29, 2021
Rep. Peter Meijer (R-Mich.) and Rep. Seth Moulton (D-Mass.) spoke out about their recent trip to Kabul, where they witnessed the ongoing Afghan crisis. In a CNN interview on Sunday, the two lawmakers said Joe Biden was at fault for the chaos, violence and deaths in Kabul.
"We've seen some of the best American people, especially in the last two weeks, some of the best of our troops on the ground and the heroic way they're carrying out this mission.," Meijer expressed. "We've also seen some of the worst of American leadership."
They sure did. I've saved them all. Here they are (a thread) https://t.co/CZRQJ8IH9T pic.twitter.com/Ah6XHFGGpk

— Matt Zeller (@mattczeller) August 29, 2021
Meijer and Moulton admitted the U.S. did not have a political leverage over Taliban to prevent its takeover of the country. However, Moulton said the chaos in Kabul could have been prevented.
"You know sadly Jake this was preventable because we wouldn't of had to put Marines in this position if we had started the evacuation much earlier," Moulton stated. "I don't want to lose sight of the heroism of these Marines because in spite of this terrible position that they were put in, they were doing unbelievable work."
An unbelievable note from the frontlines pic.twitter.com/dAMpRIiKP9

— Zero Blog Thirty (@ZeroBlog30) August 29, 2021
The two congressmen also praised the 13 U.S. service members who were killed in the Kabul airport bombing on Thursday by saying their sacrifice must not be forgotten.