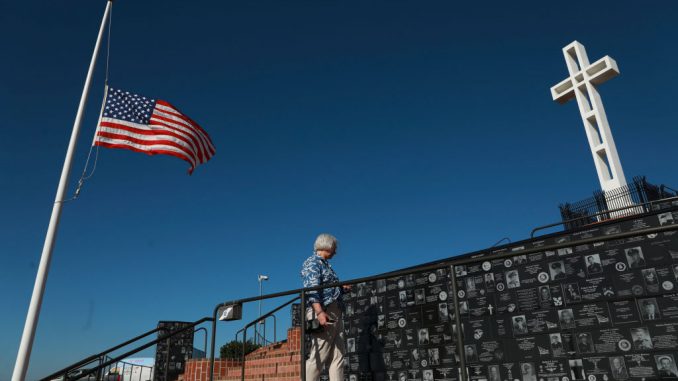 OAN Newsroom
UPDATED 6:46 PM PT – Friday, August 27, 2021
Afghans trying to flee the country return to the Kabul airport where at least 170 people including 13 U.S. service members were killed by a suicide bombing. Pentagon officials corrected the record in their update on Friday morning, stating only a single explosion occurred near the Hamid Karzai Airport on Thursday. It was originally reported that two explosions had occurred.
They confirmed in addition to the 13 service members killed, 18 had been injured. ISIS has taken responsibility for the bombings and the Taliban have condemned the attacks.
Officials said ISIS will not deter the U.S. from accomplishing this mission.
"What we want to do is preserve as much capability for as long as we can, both in terms of the security footprint. But also in terms of ability as the general alluded in his opening statement to moving out evacuee's lives are still the priority and the lives of our troops, and of course, the lives of the evacuees and trying to continue to get as many out as possible," stated Pentagon Press Secretary John Kirby.
On Thursday, Joe Biden said the U.S. would hunt down those who carried out the attack, as well as anyone who wishes America harm.
The American service members who gave their lives were heroes. Heroes who have been engaged in a dangerous, selfless mission to save the lives of others. We have a continuing obligation — a sacred obligation — to their families that will last forever.

— President Biden (@POTUS) August 26, 2021